Gov't
Weekly Update from the Mayor's Office
By
|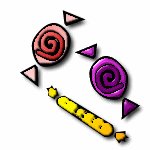 1) Trick or Treat in Central will be Saturday, October 31 from 5pm to 8pm.  It was moved up for one additional hour due to the LSU football game at 7pm.
2) Attached is a copy of the drainage improvements that will be done in Central as part of the Nov. 14 Bond Proposal.  As you can see, the major drainage channels in Central will be cleared and improved.
CENTRAL DRAINAGE IMPROVEMENTS
3) The deadline for helping the Blue Star Mothers of Central through the Mayor's 100 Club is this Friday, October 30.
Check every Thursday morning for the weekly city update.