Church
Wesley Putnam at Blackwater UMC 11/19-22
By
|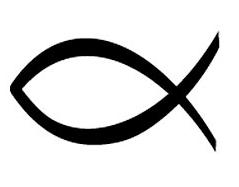 Wesley Putnam, widely acclaimed evangelist, singer, and composer, will be at Blackwater United Methodist Church, Baker, LA on November 19- 22, 2009.  The services will be at 7 PM, except on Sunday the 22, when the service will take place at 10 AM. Wesley delivers a clear call to commitment through both word and song that has impacted the lives of people of all ages from all walks of life.  His ministry includes preaching, storytelling, and music woven together to create a fresh approach to renewal.  In addition his ministry offers BibleQuest, a fast-paced program designed to make
learning Bible facts and truths exciting for elementary children.
Rev. Putnam holds a Bachelor of Music degree from Northeast Louisiana University and the Master of Divinity degree from Asbury Theological Seminary.  An ordained United Methodist clergyman, he
pastured local churches for over 8 years before turning his attention to full-time evangelism in the summer of 1981.
Wesley is a prolific songwriter whose compositions touch on virtually every aspect of Christian living, from temptation and suffering to forgiveness and praise.  He has cut many albums, and songs
from five of his albums have had airplay on Christian radio stations nationwide.  Five of the songs from his "Heal Our Land" album have been published as choral anthems by Lorenz Music.
In addition, Wesley has produced videos of six of his dramatic presentations.  Attired in distinctive costumes, Wesley captivates audiences as he recounts the lives of biblical characters as though they
were living today.  He animates James, the brother of Jesus, to relate New Testament stories.
Rev. Putnam is in great demand of revivals, concerts, and children's camps.  He has appeared as worship leader and soloist for many national gatherings.  He has previously served as president and
executive evangelist of the national association of United Methodist Evangelists and as a member of the executive committee of the Council on Evangelism for the United Methodist Church.
He and his wife, Felicia, live in Bedford, TX.  They have three grown sons and twelve grandchildren.