Gov't
Council Candidate Bio: Dr. Tony LoBue
By
|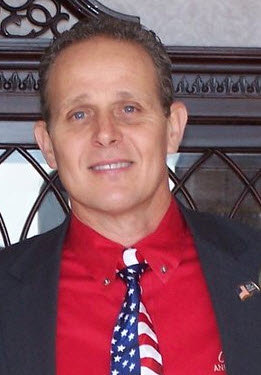 My name is Dr. Tony LoBue, and I am announcing my candidacy for City Council. My wife is Judy Guarino LoBue.  She is a lifelong resident of Central and a graduate of Central High.  We have a blended family of five children that we are very proud of ranging from ages 13 to 22. 
I am a 1979 graduate of Louisiana Tech with a B.S. in animal science.  I then went on to the LSU School of Veterinary Medicine to earn a degree in Doctor of Veterinary Medicine in 1983.  I have owned and operated a private practice for 27 years.   My wife and I started two businesses here in 2003.  Within six months I became involved with CABA (Central Area Business Association) and the transition committee for incorporating our city.   I became president of CABA at the time of the incorporation in 2005 and we made the transition to The City of Central Chamber of Commerce.   I served two terms as the President of the Chamber and continue to remain on the Chamber board to this day. 
When you compare Central to other cities, you can see that we are truly blessed.   However, we must stay the course to ensure that we build a city that we are all proud of. I believe that our schools are the true foundation to our community.  With great schools, the community and businesses will continue to grow. However, we must not only rely on our schools.  In order to keep the existing businesses and promote new businesses, the City of Central and citizens must support the businesses and assist new growth in this unique City of Central.  This assistance means that we make it easier getting permits and not delay the building schedule.  With this continual grow of businesses and new businesses our tax base will be broaden and this will ensure that our taxes will not increase.
I want to be a part of making the critical decisions that will continue to build the foundation of our city as we grow.  I will be fair to all citizens and be a true representative of the people.  As Benjamin Franklin said, "The best way to serve God is to serve your fellow man." I would like to ask for your help and your vote for City Council. For campaign contact information, go to www.DrTonyLoBue.com.   
Sincerely,
Dr. Tony LoBue