Gov't
Council Candidate Bio: Joan Lansing
By
|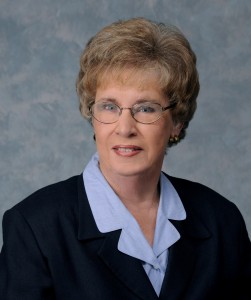 It has been a wonderful past 5 years serving as your Councilwoman. I have truly enjoyed the experience. Working for the City I love and care so much about has been an honor and privilege I do not take lightly. Throughout this time, we have seen Central grow and expand beyond our wildest dreams. From establishing our own functioning school system to growing our business sector, Central has flourished and it has been thrilling to witness. There is still so much to be accomplished and the citizens of Central are key. That is why I, Joan Lansing, humbly ask for your support to serve another term as Councilwoman for the City of Central.
I am a graduate of Central High School and hold a B.S. degree from Southeastern Louisiana University. As a long-time resident of Central, my husband and I have raised 3 sons here and I now enjoy 11 grandchildren, 3 of which are also Central graduates. I am an active member of Zoar Baptist Church. In 1985, I opened Central Academy & Child Care on Joor Road, which quickly grew to include elementary grade school. Soon after, I helped to found the Louisiana Professional Association for Childcare (LAPAC), in order to give childcare businesses a voice in government. My experience there included state and federal level lobbying for issues affecting families. During the years before our Chamber of Commerce was established, I was elected for 3 terms as President of the Central Area Business Association (CABA). Currently I serve on the Board of Directors for Lane Regional Medical Center, am president of the Republican Women of Central, and chair the Central 2010 Census Committee.
The future wellbeing and sustainability of our City is my focus. In approaching this new term, I intend to encourage economic development, but with respect for the value of our rural community. I commit to re-evaluating ordinances to improve fairness, ease and efficiency. An interstate loop that cuts through the middle of Central is not acceptable instead I support the widening and extension of Hooper Road across the Amite River to alleviate traffic burdens.
I feel my record on the Council will prove my independence and careful consideration to each and every issue placed before us. It is my desire to be your voice to each matter that affects our city. Being accessible to you and hearing your ideas and concerns is a core value I hold dear; after all that is what government small or large is about, by the people and for the people. Please do not hesitate to contact me with questions, thoughts or support at ContactJoanLansing@gmail.com or visit my facebook page, Joan Lansing for City of Central City Council. Remember to vote March 27th! 
Sincerely,
Joan Lansing