Gov't
Council Candidate Bio: Lucky Ross
By
|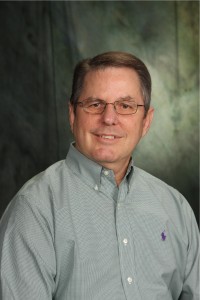 I was born in Alexandria, Louisiana on February 15, 1947.   I Graduated from Bolton High School in 1965 before attending LSU at Alexandria for three and a half years.  I have been married to Juanita Aymond Ross from Bunkie, Louisiana for forty- three years.  We have three wonderful children: Melanie Ross Alexander and her husband Morris, Anita Ross Quirk and her fiance Michael Robert, Lynn Ross III and his wife Christine and nine fantastic grandchildren.
Upon receiving a promotion from my employer (Firestone Tire and Rubber Co.) in 1970, I moved my family to Baton Rouge.  I worked for Bridgestone/Firestone for 25 years as Manager, Area Manager and President of Firestone Stores of Baton Rouge, Inc. until my retirement in 1992.  For the next ten years I served as President and CEO of Associated Tire Services, Inc.  During this period, I opened and operated three tire & car care centers in the Baton Rouge area.  In 2002 after selling my interest in Associated Tire Services, I opened Ross Tire & Service in Central.
We moved to Central in 1982 after residing in Park Forest for ten years.  Central was a natural choice because this area offers the amenities of a small Christian community and an excellent environment for raising a family.  We belong to St. Alphonsus Catholic Church where I am a member of The Men's Club and The Knights of Columbus.  Juanita and I also serve as Eucharistic Ministers.
I participate in many organizations that work hard to make the City of Central the benchmark for great cities in our state.  I belong to the Central Chamber of Commerce where I served as President in 2007, and currently serve on the board of directors as Treasurer for that organization.  I served for many years on the board of directors of both The Morgan Place and Bellingrath Lakes Homeowners Associations.  I am a member of The Central Economic Development Foundation and serve on the steering committee for "Cooking In Central".  I am a Charter Member and Officer of The Central Rotary Club and was recently named to The Advisory Board for Peoples Bank.
I believe that excellence in our new school system will have a positive impact on our future.  I have worked closely with our schools by sponsoring the "Reading Coach Program" at Central High and participating in and sponsoring both the Teacher of The Year and The Student of The Year activities.  I recently served on the stakeholder interview team for the accreditation review at Central High and worked with the Pre GED program.
After working hard to help develop the community of Central into The City of Central, I decided to participate at the next level and offered my services as councilman.  I was most pleased and humbled when the citizens of Central chose me to serve in that capacity on the first elected council.  I have worked hard as a member of this council and I am proud of the many accomplishments that we have achieved.
As promised four years ago, I have used my 40 years of professional business experience to do my small part in transforming our community into a city.  I have worked tirelessly with the council, the mayor, the Chamber of Commerce and the citizens of Central in developing a blueprint that will guide us into the future. I have made every decision by taking into consideration the desires of our citizens while preserving the quality of life that we have enjoyed for generations.  I have done so without catering to any special interest group or satisfying any egos.
Now I need your help and support in the election coming March 27th. While much has been accomplished, we have challenges on the horizon.  Foremost I need your vote.  Secondly I would appreciate your getting involved in this important campaign.  Contributions to "The Lucky Ross Campaign Fund" can be mailed to P.O. Box 78349, City of Central, LA 70837-8349. I can be reached via my cell (937-7775) or home (261-9999) telephone.  Of course you can follow my campaign on Face book.
Together we can build a great city for our children and grandchildren. We must never allow our passion to wane, we must never allow our actions to cease, and we must never allow our dreams to be forgotten.  We are on the right path to being a great city, and together we will cause Central to be the city that we desire.  We can. We must. Together We will.
Most Sincerely,
Lucky Ross                                                                                                                             
Your Councilman