Gov't
Mayoral Candidate Bio: Jr. Shelton
By
|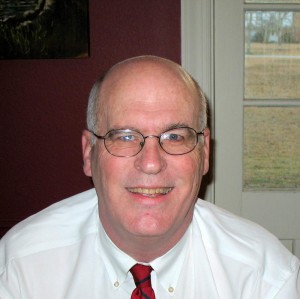 My name is Jr. Shelton and I am proud to announce on CentralSpeaks.com my candidacy for the office of Mayor of Central. It is my desire to serve the citizens of Central.
I am married to Rita M. Shelton and have four children. My oldest daughter is Brandi Juneau married to Jeremy Juneau and they have two children, Camden and Addison. Brandi and Jeremy have a home in Bridlewood. My second child is Lindsey Duvall, married to Marshall Duvall and they are expecting their first child in July. My oldest son is Scott Shelton who is engaged to Tiffany Martin of Central. Chase Shelton is our youngest child and resides in Amber Lakes. All of our children graduated from Central Private School. I have served as a deacon at Broadmoor Baptist Church for 37 years and teach high school Sunday School.
I am a 1973 graduate of LSU with a BS in Business Administration. For 36 years I worked in our family business, Shel-Boze, Inc. which was a lighting and appliance supplier to local contractors. Rita and I have resided in Comite Hills Subdivision for 32 years.
I know I have the administrative skills to be mayor, having been a businessman for my entire working career, serving on the Board of Directors for Central Private School for 16 years and working as an officer in the Capital Region Builders Association. Working with people is what I enjoy and I know I can bring people together.
I believe the time is right for Central to have new leadership. We embarked on a history making endeavor in our incorporation as a city, but now we are faced with opportunities that will shape our future for our lifetimes. This is a city of over 28,000 citizens who need to take part in this planning for our future. Our citizens deserve to be heard. As mayor, any citizen's concern will be my concern. It is important for the mayor to be receptive to new ideas and suggestions. I promise the voters of Central to have an open door to anyone who needs assistance.
All factions of our city, from businesses, schools, churches, civic organizations and any other group within Central need to be consulted on plans for our city. It is my commitment to be available to all of Central. This is a full-time job that deserves a full-time mayor. I will be accountable and expect our city government to be accountable to all of Central's citizens, our employers. I know that with accountability comes responsible government. I will be fiscally responsible. The only way to be sure to hold off taxes is to be certain that for every dollar spent we get 100 cents of service in return. I can assure the citizens of Central that I will make certain that monies spent by our government will be spent wisely and judicially. And finally, I will be fair. Democratic government demands that all citizens are treated the same and given the same respect. Fairness brings consistency and our citizens need to know that their elected officials will be consistent in the performance of our duties.
I am committed to you, the citizens of Central that as a Christian, I will conduct my duties and our administration with Christian values. This city has a strong religious background and I will give all denominations and all faiths the respect and reverence they each deserve.
Over the last few weeks I have been meeting with citizens in their homes and businesses and I am overwhelmed by the talent and resources at our fingertips that we are not availing ourselves of. I want to bring all voices, all opinions, and all of the citizens with solutions for our city into the process. Central is now a city, it is our duty as elected officials to serve you for the enhancement of your lives and well-being.
It would be an honor to serve you, the citizens of Central. The office of any elected official is an office of service, not power. I want to serve you; I want to work for you!
I welcome any comments or suggestions to be sent to imshelton@yahoo.com. My Facebook page is Jr. Shelton for Mayor of Central. If you choose to contribute to my campaign please do so to "Friends of Jr. Shelton" P.O. Box 431 Central, LA 70739.