Gov't
Mayoral Candidate Bio: Mac Watts
By
|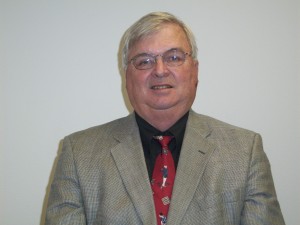 Central, La. – City of Central Mayor Shelton "Mac" Watts has announced he will seek re-election for his post in the March 27 primary election.
      Watts has served as the newly incorporated city's first mayor since its inception nearly five years ago, including serving for the first 15 months with no pay. Watts has worked with community members and council leaders to develop a 21st century model for how a city should operate.
      "Back in 2005, our community had a vision to create a government that kept more of our tax dollars at home, worked to improve our infrastructure and preserved our way of life while managing growth.  I am proud to say that under my leadership as mayor, we have remained true to that vision without creating a bureaucracy or raising taxes," Watts said.
      "We have so much to be proud of as a community, but we still have much to do.  That's why I am asking the voters of Central to support me for another term as mayor so we can continue our progress together," he said.
      Under Watts' fiscally conservative leadership, the City of Central has balanced its budget every year, and it has built up nearly $1 million in surplus.  The city contracts most of its city services, saving taxpayers millions of dollars in overhead costs.  In fact, aside from the city's elected mayor and police chief, it employs only two full-time employees.  This streamlined management allows the City of Central to fully operate without levying property taxes on local homeowners and businesses.
        Watts has spearheaded the development of a community Master Plan to positively manage the city's growth and preserve the area's rural lifestyle.  The plan balances Central's need for better infrastructure and the development of a town center with the desire to retain green space and local farm land, as well as safe neighborhoods and strong schools.  Watts also created the Central Economic Development Foundation to attract new businesses to the area.  Already, the foundation has been instrumental in bringing retail shops, restaurants and branch offices for Ochsner Health Services, Lane Regional Medical Center and Louisiana College to the area.
      He pioneered the creation of Louisiana's first joint state, parish and municipal agreement to extend the Central Thruway, by four-laning Sullivan Road from Wax Road to Hooper Road, and four-laning Hooper Road from Sullivan Road to Joor Road.
      "We have embraced innovative ways to make our city government more responsive and more affordable for the people we serve.  The City of Central is already considered to be a leader in how to do things the right way," Watts said.
      Watts has called Central home his whole life.  He and his wife, Loretta, have raised their family, and now enjoy their grandchildren, in this community.  Watts spent 27 years as a teacher and principal at Central High School before retiring and becoming mayor, while his wife and oldest son continue to operate a successful family-owned business.  Their entire family attends Zoar Baptist Church. 
      To forge greater community involvement, Watts established the Mayor's Ministerial Prayer Alliance of Central to bring community church leaders together each month to share ideas.  He also developed the Mayor's Youth council to get input from local students and to help nurture their leadership skills, and the Mayor's 100 Club, which raises money for local moms who send supplies and care packages overseas to U.S. military personnel.
      Watts is a charter member of the Central Rotary Club and Kiwanis Club.  He sits on the Transportation Policy Committee and Capitol Regional Planning Commission, both of which represent a five-parish area.  He also is a board director for the Highland Bank, Cooking in Central organization, and the Scandinavian American Economic Development Alliance, which covers a five-state area.
        Watts earned his bachelor's degree in education from Southeastern Louisiana University, which he attended on an athletic scholarship to play basketball.  He later returned to the same school for his master's degree.