Community
Cooking in Central Re-Invented
By
|
By Dave Freneaux
The new Board of Directors of Cooking in Central (left to right): Lucky Ross, Joan Lansing, Rodney Bonvillian, Suzanne Cowart, Tiger Kusch, Loretta Watts, Denise Giles, Russell Starns, Louis DeJohn, Wayne Leader, Ron Erickson, Tim Lazaroe, & Bill McLin. Not pictured – Mike Breaux.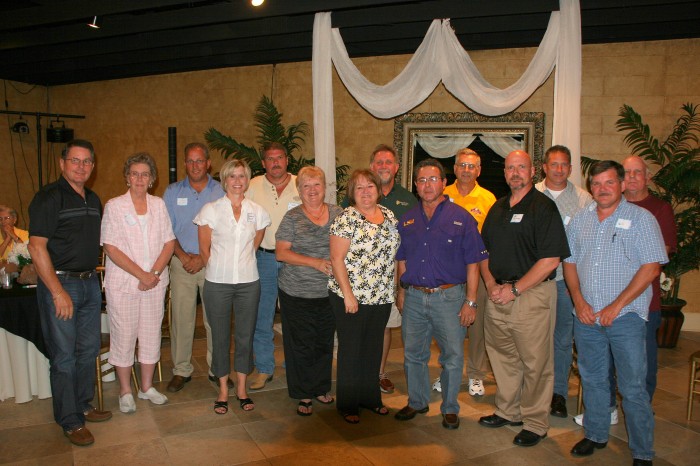 Cooking in Central, Inc. is the organization behind the annual "Cookin" charitable fund-raising events here in Central. On Monday July 19th Cooking held its first meeting under newly adopted bylaws. The new structure calls for a Board of Directors composed of 15 people rotating off the board at staggered intervals. There were about a hundred people in attendance, most of whom signed on and paid a membership fee of $25 to be voting Active Members of Cooking. Others became Associate members at no charge. The new Board was elected and is pictured above.

Various committes reported on progress made over the past few months which included the signing of a 20 year cooperative lease to host Cooking events at a 19 acre site on Blackwater Road owned by the Central Worship Center. From Hooper Road the property is located just past Blackwater United Methodist Church on the left. In payment for the 20 year lease Cooking will fund improvements to the property to include electricity, water, roads, parking, a lake, and gathering areas suitable for events such as the annual Cookin' fund-raiser. The result will be a "fairgrounds" of sorts which may potentially host other events and is available to the Central Worship Center for their functions as well.