Announcements
Trevor Dismukes Earns Eagle Award
By
|
Submitted by Sandra Dismukes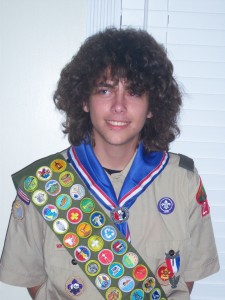 Trevor Dismukes of Greenwell Springs was recognized at an Eagle Scout Court of Honor for achieving the rank of Eagle Scout. Trevor was a member of Troop 227 of Greenwell Springs. On his way to Eagle Scout Trevor earned 45 merit badges and held leadership positions in troop 227. For his Eagle service project Trevor, with the help of his Troop, cleaned and refurbished grave stones in the Bethel United Methodist Church grave yard and mapped the grave locations.

Trevor began Scouting in 2005 and achieved the rank of Eagle on
April 13, 2010. Trevor is a graduate of Central High School and will be attending Southeastern Louisiana University this fall. He will be Marching in the University Band as well. Trevor also graduated Early Morning Seminary which is a four year scripture study course which he attended before school. Trevor is a member of the Church of Jesus Christ of Latter Day Saints. We are very proud of Trevor's dedication as well as his accomplishments. Trevor is the son of Gary and Sandra Dismukes of Greenwell Springs.