Sports
Central Has Influence on Class 3A Powerhouse Redemptorist
By
|
Submitted by Steve Hale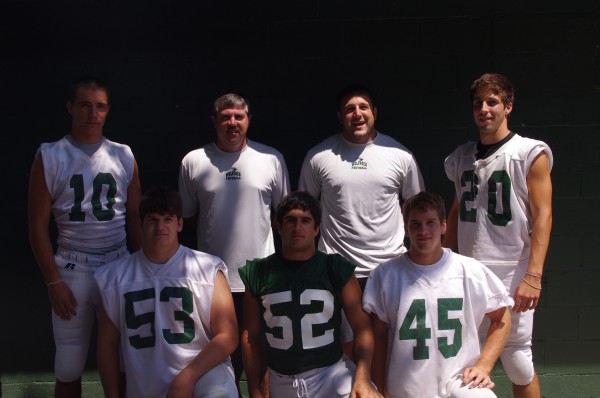 Redemptorist High School Football has always been well represented in the City of Central. This year is no different. Kyle Cedotal (QB), Patrick Hale (C), Drewe Burns (MLB), Jarren Pickering (WR) and Ross Toney (FB), are all starters from Central along with long time Central resident, Coach Jimmy Roy, quarterback & running back coach, and Blaine Burns, defensive line coach. Redemptorist is poised to have another outstanding season with two LSU commitments left guard La'el Collins and running back Jeremy Hill, ready to run deep into the class 3A playoffs again.
For the first time, a game between two Louisiana football teams will be televised by ESPN on their ESPNU channel. On September 10th, 7pm at Nicholls State University in Thibodaux, class 7-3A Redemptorist and class 6-3A Patterson High School will battle. This game between the class 3A powers features another LSU commitment, running back Kenny Hilliard, nephew of LSU & N.O. Saints great running back Dalton Hilliard.
Redemptorist won State in 2002, 2003, and 2005 and has made it to the quarter or semi-finals for the last three years. Sid Edwards, coach of the 2002 & 2003 State Champion teams left Redemptorist after the 2003 season and is now Athletic Director of Central High School. The 2005 Championship team was led by current Head Coach Guy Mistretta and helped by defensive coordinator Doug Dotson, now Central Wildcat's Head Coach. The 2005 State Championships, due to Hurricane Katrina, were forced to be played at Independence Stadium in Shreveport under a clear, but extremely cold night sky.
This week the Wolves will play Catholic in the All Catholic Jamboree at The Rock on Friday.