Announcements
A Long-Awaited Reunion for the Dupuy Family
By
|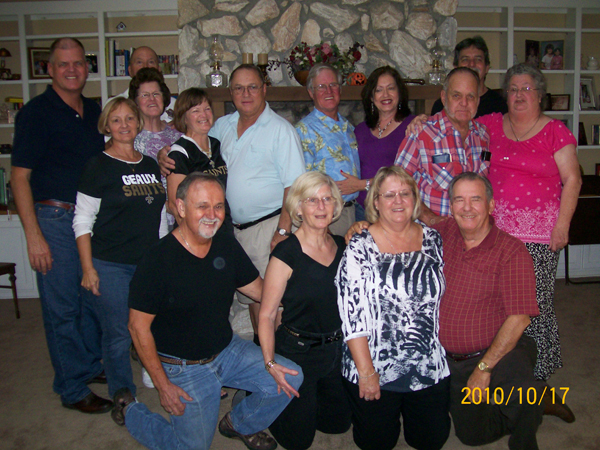 Submitted by Leroy Dupuy; Photo submitted by Jeannie Bueche
On October 17, 2010, the children of T.R. and Hazel Dupuy gathered in Slidell, Louisiana at the home of Jom and Beverly Corkern. The eight brothers and sisters with their respective spouses were together for the first time since 1992. All eight brothers and sisters and two of the wives, June and Carla, are Central school graduates.
STANDING L TO R: Richard and Carla Dupuy of Tucson, AZ; Jeannie and Les Bueche of Central, LA; Bev and Jim Corkern of Slidell, LA; Leroy and June Dupuy of Central, LA; Ted and Claudette Dupuy of Central, LA; and Dana Dupuy (in from Africa!) of Dayton, TX, behind Ted, whose wife Sherry is recently deceased.
KNEELING: Jim and Carol Guerin of Prairieville, LA; and Nancy and Terry Martin of Slaughter, LA.