Church
Central Bible Church Has a New Location
By
|
Submitted by Nicholas LeBlanc, Pastor at Central Bible Church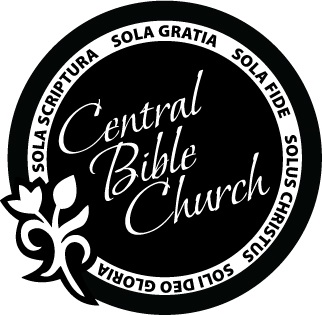 In June of 2008, a small group of residents in the city of Central found themselves wanting something more than shallow topical preaching, wanting to know the rich history of Christianity, and wanting a church that did not skip the more difficult passages of Scripture for convenience sake. Instead, these individuals wanted to know their faith more deeply through verse by verse preaching (expository) and be able to articulate the reason for and the content of their belief. They hungered for the rich Truth of the Word of God and desired to learn theology, which simply is the study of God revealed throughout Scripture. This small group met together for the first time in a local home, and as a result, Central Bible Church was born. Though we grew and changed locations over the course of two and a half years, our commitment has not.
Central Bible Church is committed to seeing people transformed by the power of the Holy Spirit, through the person of Jesus Christ, for the glory of God the Father.
We seek to pursue this end by means of expository preaching, authentic fellowship, community mission and intense, purposeful discipleship (which include courses in every area of Systematic Theology, Biblical Languages, Church History, and Bible Study Methods). By His grace alone, the Lord has seen fit to bless us richly. Though it is a wonderful blessing to increase numerically, my greatest joy as a pastor is to see people "get it" in the sense that they have come to understand the Christian faith in a way they never have before. People are truly being transformed into the image of Christ the Son to the glory of God the Father.
God has worked in powerful ways over these two and a half years, not least of which is the provision of our first rental facility. Central Bible Church has been renting space from Physician's Health Care Options at Central Conference and Training Center, but we will now have our own space at 8889B Sullivan Road (behind Sullivan Hardware).
Formerly the home of "The Church in Central," Central Bible Church will move into this new location in the month of February. We would love for you to join us February 6, 2011 in our new location as we continue our study of
1 Corinthians and celebrate with us all that God has done in Central Bible Church.
We are centered on the Word and centered on the Truth. We hold a very high view of God and of His Word because He is the only One who can transform us and He does so through His Word. We encourage you to join us as we seek to grow in the knowledge and grace of our Lord and Savior, Jesus Christ.
Service Times:
10:00am – fellowship 10:30 – Worship
6:00pm – fellowship 6:30 – Bible Study