Announcements
Ashlie Gremillion and Jacob Bourgeois Wed at Oakleigh House
By
|
Submitted by Ashlie Bourgeois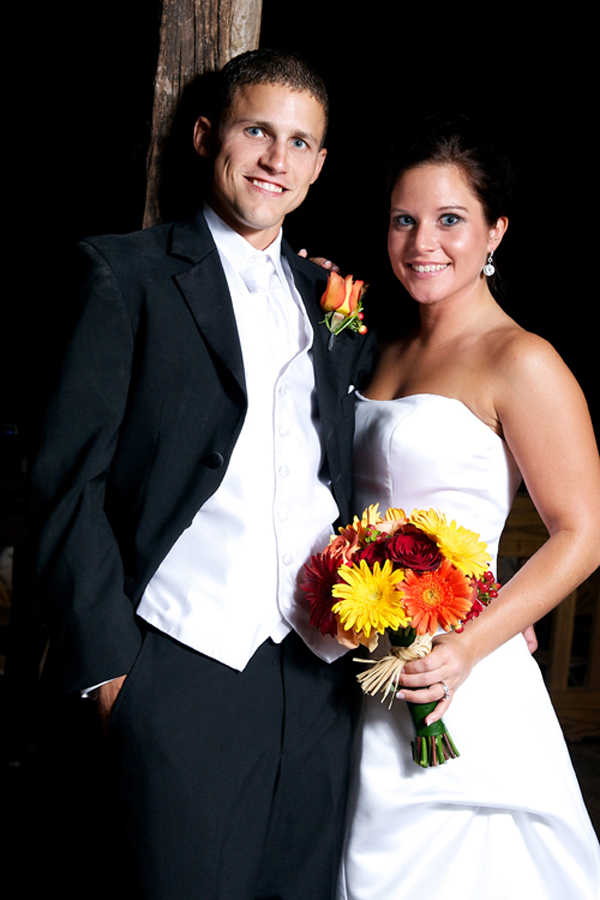 Ashlie Blaire Gremillion and Jacob Kyle Bourgeois, both of Central, were married on Saturday, Oct. 23, 2010, at The Oakleigh House of Receptions in Denham Springs by Bro. Paul Miceli.
The bride is the daughter of Randy and Beverly Gremillion of Central. She is the granddaughter of Brenda and Truett Thorn of Denham
Springs and Theo and Blanche Bueto of Springfield. Ashlie is a graduate of Central High School and attends Southeastern Louisiana University where she is majoring in Cultural Resource Management. She is employed as an engineering aide with the Department of Public Works.
The bride was attended by her maid of honor, Aubrey Layne Gremillion. Her matrons of honor were Brittney Stevens Schiro and Danielle
Brossette Jenkins. Bridesmaids were Lauryn Onstead Gehling and Tammy Marcoux Stokes. Honorary bridesmaids were Rachel Dyer Schlatre, Amber Dawn McCorkel, and Jamie Long Estess. Flower girl was Taylor Grace Richard.
The groom is the son Debbie and Phil Pike of Central and Chris Bourgeois of Baton Rouge. He is the grandson of C.P. Bourgeois and the late Peggy Bourgeois of Baton Rouge and Ann Fenn and the late H.D. Fenn of Walker. Jacob is a graduate of Central High School and attended Southeastern Louisiana. He is employed as a supervisor with Starkey Builders, LLC.
The groom was attended by his best man, Nick Schiro. Groomsmen were Ryan Bourgeois, Beau Schlatre, Daniel McNair, and Chris Seals. Ushers were Thomas Bourgeois, Matt Larroquette, and Chris Jenkins. The ring bearers were Tanner and Conner Pike. Special reader was Tammy Millican. A reception was held at The Oakleigh House of Receptions.
After a wedding trip to Disney World, the couple resides in Central.