Community
Kiwanis Presents Checks for Playgrounds to Elementary Schools
By
|
Submitted by Sandy Brown
Kiwanis is a global organization of volunteers dedicated to changing the world, one child and one community at a time. Recently, the City of Central Kiwanis Club took a step toward achieving the goals of the organization's motto.
Last October, the Kiwanis Club sponsored Get Fit Central, an event focused on providing activities and information that can help our citizens have a healthier lifestyle. While it was a fun morning for all participants, young and old, the event also enabled the Club to raise funds for the improvement of playgrounds for Tanglewood Elementary and Bellingrath Hills Elementary Schools.
Last month, members of the City of Central Kiwanis Club presented checks to the principals of our elementary schools, which will be helpful in creating adequate playgrounds for our young students. Accepting the Club's check for Tanglewood Elementary was Principal Sandy Davis. Principal Laurie Gehling accepted the Club's check for Bellingrath Hills Elementary.
The members of the City of Central Kiwanis Club wishes to express its appreciation to the citizens of our community who supported Get Fit Central, and therefore making these gifts possible.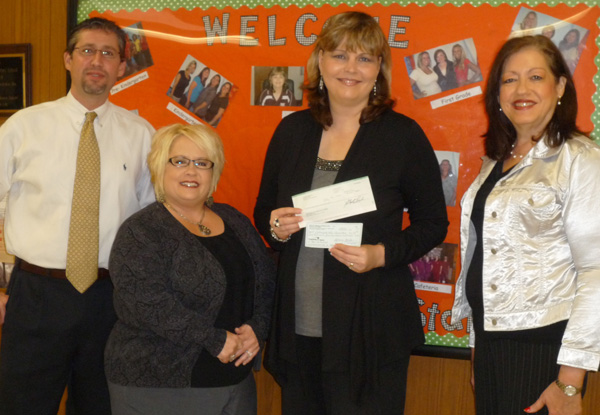 Above: Brian Kidwell, Karla Feigley, Principal Laurie Gehling, and June Dupuy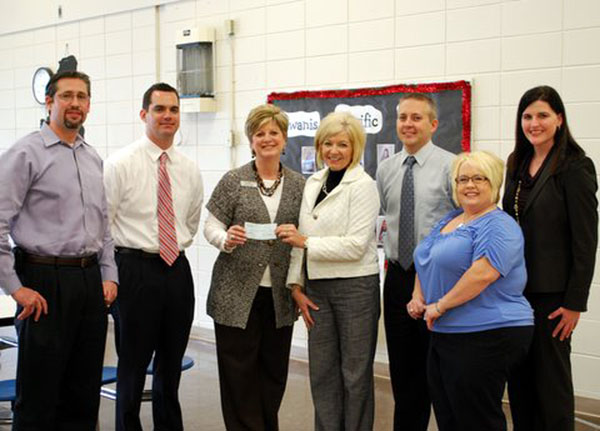 Above: Brian Kidwell, Chris Choate, Natalie Barber, Principal Sandy Davis, Jason Fountain, Karla Feigley and Melissa Miley