Announcements
In Memoriam: Janey Louise Hutzler Afeman
By
|
Submitted by Brockwell Bone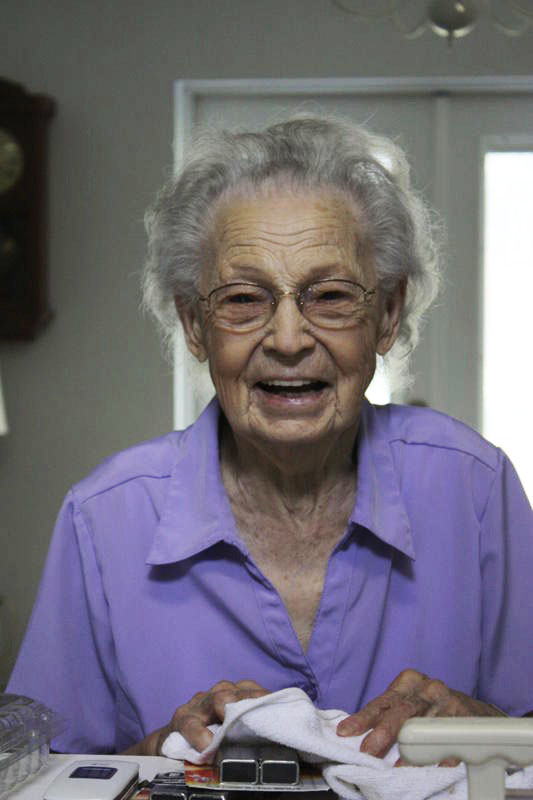 Janey Louise Hutzler Afeman, born in Ville Platte, Louisiana on November 22, 1916, died in Winter Garden, Florida Saturday, March 19, 2011. A long-time Baton Rouge resident, she is preceded in death by her husband Jake Afeman and daughter Frances Duhon. Visitation will be at Greenoaks Funeral Home Thursday, March 24, 2011 from 5:00 – 8:00 pm and will continue on Friday from 8 am until religious services at 10 am. Burial will be in Greenoaks Memorial Park. Janey is survived by her daughter Beverly Jane Poirrier; grandchildren, T.J. Pate, Tammy Bone, DeWayne Duhon, Laura Gleason, Dale Duhon; great-grandchildren , Brockwell Bone, Taylor and Annelie Pate, Rachel Pate Gianelloni, Andrew and Cassie Duhon; and great-great grandchildren.
Pallbearers will be DeWayne Duhon, Dale Duhon, Brockwell Bone, Taylor Pate. James Gianelloni, Andrew Duhon. Honorary pallbearers will be Caleb and Ryan Bone.
In lieu of flowers, please consider a donation to Matthew's Hope Ministries in Winter Garden, Florida or Leukemia Society of America.