Arts/Fun
Central Speaks About Spring Fashion
By
|
SPRING HAIR
Stephanie Rabalais, owner of Beau Ideal Salon, shared these thoughts on this Spring's hair fashion:
"Spring hair trends have something for everyone. One of the biggest trends is the 70's – nothing too polished or too fixed – an "organized mess", so to say. This hair trend coincides with the clothing trend. Hair is soft, varying in length, such as updated shags that are lighter, airy. Hair can be short or long with wispy layers to keep a lot of movement, and textured, with soft edges that are curly and wavy. For longer hair, flowing, loose curls.
There is so much too you can do with color. Anything goes with color, but be sure to keep it complementary to your skin tone."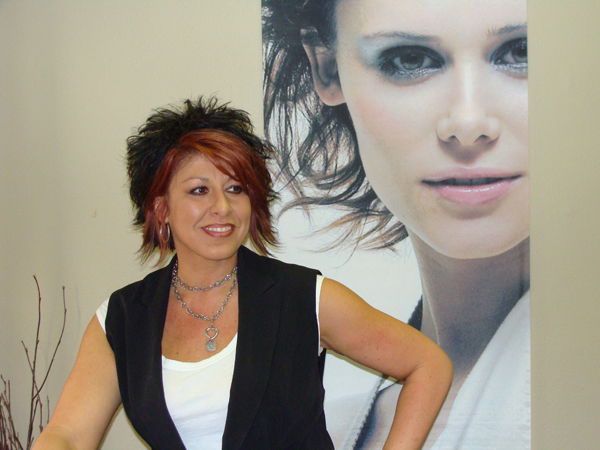 Sherri at Beau Ideal shows off her Spring haristyle.
SPRING ATTIRE
Sandy Antoon, owner of Claire Marie's, had this to say about this spring's fashion trends:
The hot trends for spring 2011 are definitely for the romantic at heart! Starting off with the color of the season, honeysuckle! A rosey pink with hint of coral,showing up every where!
Lace and florals are also a must have for the season!
If you love the 70's, well they're baaaack! Bell bottoms, wide leg pant and the bohemian look,with crochet and macrame and tassels are making a reappearance
Also very important is stripes, jumpsuits and tail hems ( dresses longer at the back)
In accessories, nude peep toe pumps are number 1! And we love the look, it elongates the leg and looks great on everyone. The clog is very important as is the kitten heel spurred on by the clean look of the 50s and 60s
Cat eye sunglasses,and believe it or not, belt purses, not so sure about this one, also the cross body handbag is still on the trends top 10!
Whatever look you like, make it your own and have fun with it.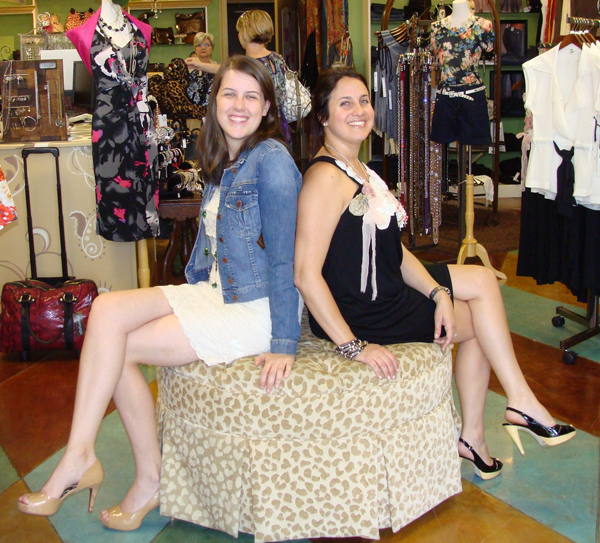 Michelle Freneaux & Kandi Jones model some of Claire Marie's options for Spring.
SPRING GLOW
Regina Crawford, owner of Planet Beach Contempo Spa, is offering an exciting new program for that perfect Spring look:
"It is called the 'Rock the Body You Desire' program", Regina said, "and is a 4 to 8 week program geared to help with weight loss and general health for that 'glowing' look." The "Rock the Body You Desire" package includes use of the Slim Capsule, a personal dry sauna that can help you lose up to 500 calories per session. It also includes Hydration, a personal steam sauna that not only helps you lose weight and reduce cellulite, but also softens skin. The program uses Cellulite Reduction Nutrition, a supplement that helps to flush cellulite out of your system. Skincare products offered in this special include Enhance and Contouring Oils, which are topical applications that help flush out the system and firm skin.