Business
Lane RMC Names Jerry Borskey Employee of the Year
By
|
Submitted by Delores Sutton. Marketing Coordinator for Lane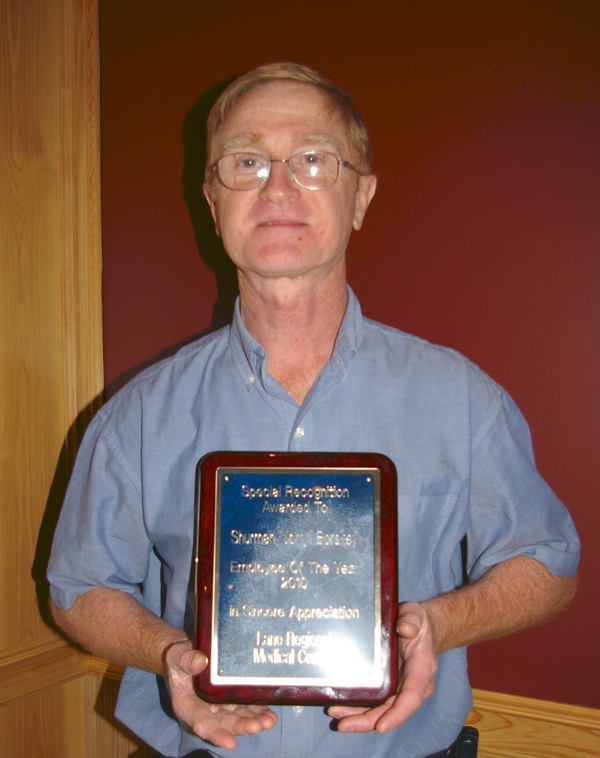 Lane Regional Medical Center named Jerry Borskey, a computer technician in the Information Systems department, as the 2010 Employee of the Year. He received the honor at the hospital's annual "Employee of the Year Luncheon" at Sammy's Grill in Zachary.
Borskey has worked at Lane for 18 months and was recognized for his dedication and outstanding work. He was named the May Employee of the Month and was selected Employee of the Year from his fellow monthly winners.
"This was definitely unexpected," said Borskey. "The other 11 nominees were all so deserving of this award. I am truly honored."
"Jerry has the best work ethics and is one of the most polite people you will ever meet," said Scarlet Collier, director of Information Systems.
Borskey and his wife, Phyllis, reside in Denham Springs. He is an avid soccer fan and enjoys coaching youth soccer.
Also recognized at the luncheon, were 2010 employees of the month: Carol Rhodus, Marge Duplantis, Melinda Shelton, Idella Ross, Kathy Matthews, Debbie Fortinberry, Kaycie Oliphant, Missy Jester, Rachelle Noland, Carolyn Craft and Amy Lea.