Business
Business Spotlight: Crayon Campus
By
|
By Mia Freneaux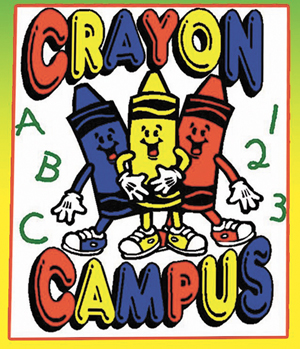 Once more it is proven, if you have a dream and are willing to work for it, there's no telling where you may end up! Sandra Chenevert found this to be true 18 years ago when she and her husband sold their previous business and she was looking for the next step. Acting on her love of children, Sandra decided to keep them in her home. Her husband Bill supported her dream, and her dream took flight. She loved keeping kids so much she decided to open a daycare, and Crayon Campus was born. Sandra had to get the proper zoning approved, and had to meet regulations set by the DHH, DCFS (Department of Children and Family Services), and the Fire Marshall in order to be Class A State Licensed. Starting with 32 kids, they jumped to 57 the next year, 95 the next, and now they are filled to capacity with 169. After a few years her daughter Sherri joined her, and Sherri now directs the daycare. "I couldn't have done it without the support of a great husband, 2 daughters, and my sister, who is our cook," Sandra shared. The Cheneverts had property on Sullivan Road, part of the Old MacDonald Farm, and this is what became the campus. Today the office is housed in the original farm homestead, and they have 5 other buildings on their 3acre lot.
Crayon Campus employs 22-30 employees, depending on the season. All of their teachers are CPR and pediatric first aid certified. They take Health and Safety and Medicine Administration Courses- 12 hours total training and continuing education. They have to take Child Development Accreditation classes. State law requires only 50% of daycare employees be CPR certified- Crayon Campus insists 100% be. "I have wonderful employees," Sandra enthused, "Some have been with me 10 years and more. I couldn't do it without such dedicated professionals who love children." Sandra and Sherri reminisced about the numbers of children whose lives have been influenced by Crayon Campus and its employees. "We are on the 3rd generation now," Sherri said.
Crayon Campus offers Spanish and Music classes. Their students plant gardens, grow butterflies, and raise chickens from the egg in incubators. They have Mardi Gras parades and Easter Egg hunts. They offer summer programs, registration for which is open now. "Stretch and Grow Tumble Time" by Amy Ramsey offers exercise and trampoline time. Speech therapists can be scheduled to come to the campus for session time. Crayon Campus also employs its own nurse, Denise Eller. The combination of highly trained professionals, great learning experiences, and a fun campus has been so successful that Sandra has spread out into other branches. She recently sold a daycare located in mid-city Baton Rouge, and is beginning one in Ascension Parish that already has a waiting list. "If it wasn't for Central," Sandra mused, "I would never have ventured out. This community has been wonderful to us."
Crayon Campus is located at 9718 Sullivan Road. You can reach them at 261-8982 or at www.crayoncampuschildcarecentral.com.