Sports
Baseball Babes Win T-Ball Tournament
By
|
Submitted by Mike Forman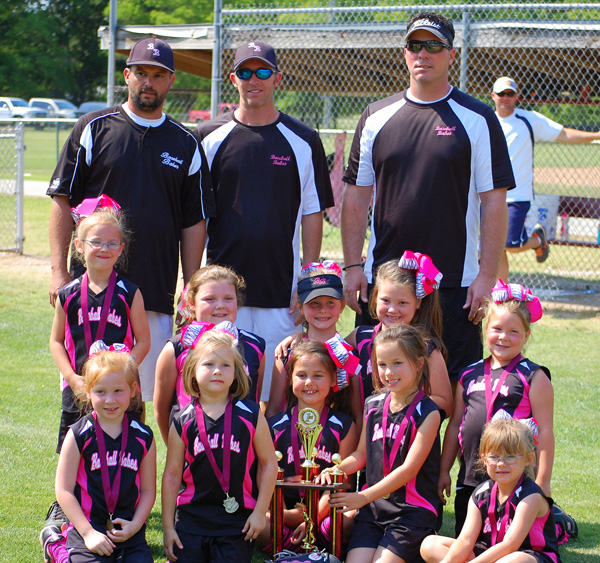 Congratulations! The Baseball Babes participated in the t-ball tournament at Central City League Ball Parks on April 16th and 17th. . Their opponents were all boy teams and The Baseball Babes won all their games including the Championship.

Front Row from left: Kallie Watts,Kara Watts, Morgan Fresina, Bailey Guercio, Maddie Mizell
Second Row from left: Tristen Eaton, Allison Thibodeaux, Taylor Richard, Brinley Forman, Blakely McGraw
Coaches: JC Fresina, Blake Eaton, Mike Forman
Sponsor: Rabalais Homes, LLC.