Business
Business Spotlight: Central Buffet – Now Open
By
|
By Mia Freneaux; Photos by Beth Fussell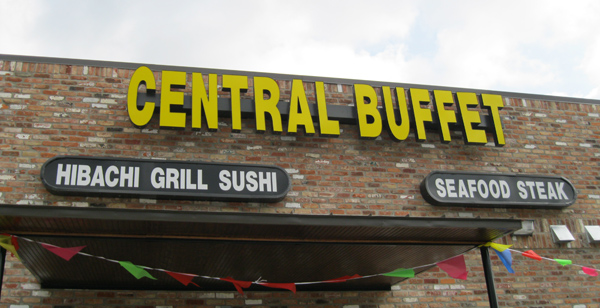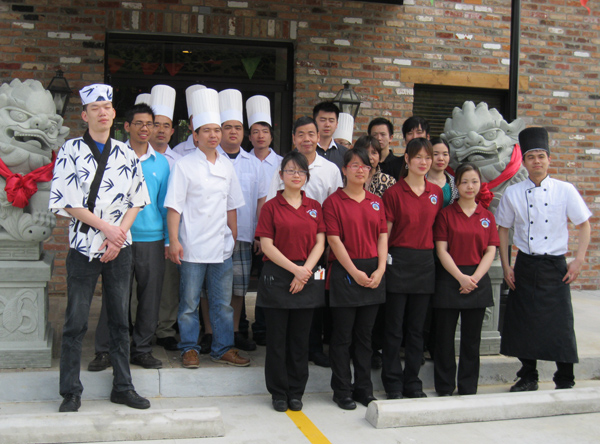 Arriving at Central Buffet, one is immediately greeted by large lion statues on either side of the door. "They are a Chinese symbol for protection and power," informs manager Charles Weng. He should know. Charles was born in South China. His brother Hui studied Chinese cuisine there, and then both came to this country and became involved in the restaurant business. Between them, they have over 30 years' experience. Their restaurant features time-tested recipes. Charles says, "Our menu has developed over a long period of trial. We feature traditional Chinese dishes, and those that are more of a blend of East and West." His personal favorite is Honey Chicken, served with a special homemade sauce. Another signature dish is the Walnut Shrimp – deep fried shrimp and crunchy walnuts with a sweet flavor – "Super addictive!" Charles says with a smile. Other specialties of the house include their Baked Potato served stuffed with cheese, bacon and onion; their Mongolian Beef- tender strips of beef sautéed with onions in a brown sauce; and Onion Chicken, which is chicken stir-fried with onion. Many seafood dishes are also offered. A chef with over 7 years' experience, who grills flavorful teriyaki steak nightly, mans their hibachi grill. With the hibachi, you can select the meat and vegetables you desire and have it cooked in front of you. Central Buffet also has a Sushi Bar complete with a trained sushi chef. "Our chefs are trained to use only our specific recipes," Charles states. The sushi is served either raw or cooked.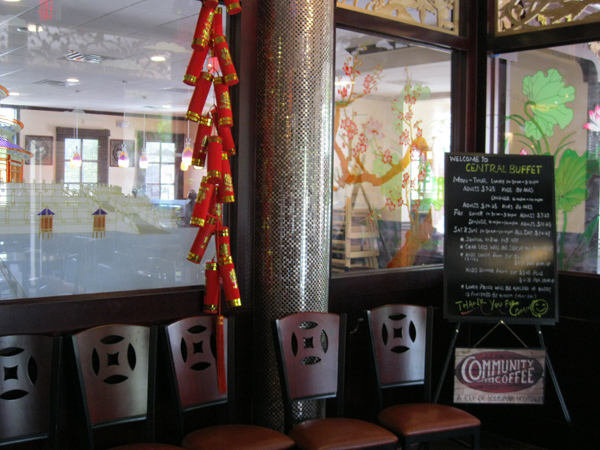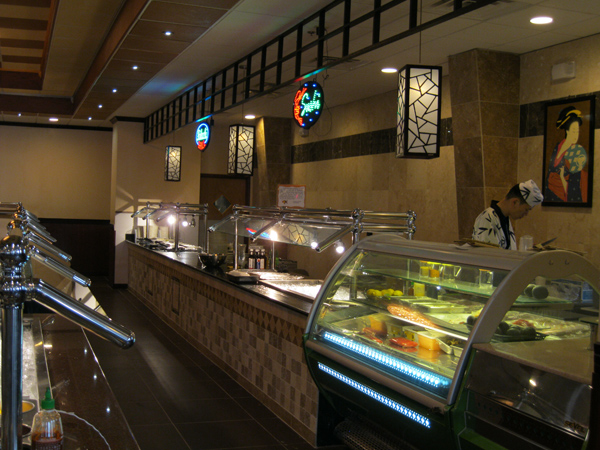 The décor at Central Buffet is very colorful and elegant. The lobby displays painted glass panels and wood carvings. The walls are hung with Chinese bas-reliefs and paintings. Warm toned pendant lights hang over the booths, which offer a sense of privacy to the diner. Sparkling crystal chandeliers embellish the buffet area. A special room is available to reserve for private parties. In spite of the elegant tone, Central Buffet prides itself on being a family-oriented restaurant. "Our goal is to provide customers with a place to enjoy good food in a casual atmosphere." Charles says. "After a long day of work, don't bother with cooking – come here!"
Central Buffet is located across from Raising Cane's at 14350 Wax Road Extended, Suite 101. You can telephone 262-5555 to order take out as well. Their hours are Sunday through Thursday: 10:30 to 9:30, and Friday through Saturday 10:30 through 10:00. Visa, Mastercard, and Discover are all accepted.