Sports
Kay Rawls Signs On to Bowl at Louisiana Tech
By
|
Photo by Expressions Photography; Press Release Submitted by Coach Fresina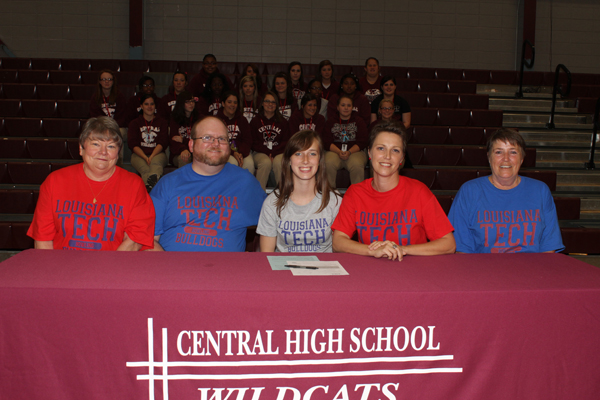 Central High School is proud to announce that Kay Rawls will continue her playing career at Louisiana Tech University. Kay signed her letter of intent with the Bulldogs in the Central High School Gym on Thursday April 21, 2011 with her parents, grandmothers, and other family members in attendance.
Kay Rawls is a four time member of the All-District First Team (2008 – 2011), District MVP in 2010, and the State Champion in 2010. She has scores in LHSAA matches of 736 series and 289 game. Kay was a State Individual Finalist in 2011. She has served as Captain of the Central High Girls team for four years and was chosen as Baton Rouge ESPN Radio Girl's Athlete of the Week. She has also received many honors in leagues outside of the LHSAA.
Kay Rawls currently carries a 4.3 GPA and is a four year Central High Overall Academic Excellence award recipient. She has also received the Academic Excellence award in ROTC, Chemistry, English II and Spanish II. Kay has participated in District Literary Rally for four years. She is also involved in other activities such as the Soccer team (1 year), Drum Major (2 years), and the Marching and Symphonic Band (4 years).