Business
Business Spotlight: Dr. Romaguera and Dr. Barrett Form Central Stat Care
By
|
By Mia Freneaux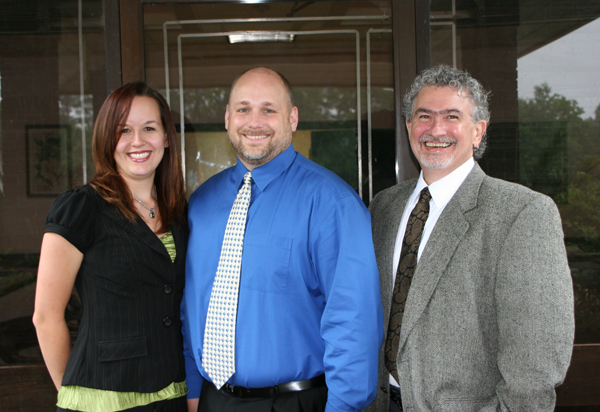 Who in Central hasn't heard of Dr. Michael Romaguera? A long standing Central business owner , Dr. Romaguera left private practice a few years ago to pursue emergency medicine at Lane Memorial Regional Hospital in Zachary. While at Lane, he met Dr. Bryan Barrett, also an emergency medicine physician. The two formed a camaraderie, which then blossomed into a plan. They decided to bring their emergency expertise to the residents of Central, offering urgent care medicine with a twist.
Urgent care facilities exist to cover non-life threatening medical issues that occur outside regular doctors' office hours. They were developed with the goal of keeping those who do not need emergency treatment out of emergency rooms. Drs. Romaguera and Barrett knew that many patients develop symptoms that need medical attention but that primary care physicians might not have time available to meet. Many have phoned their primary care physician only to learn that there are no appointments available that day. Dr. Romaguera and Dr. Barrett decided to hold office hours beginning at 9:00 a.m. to cover just those contingencies. They also knew their training and experience in dealing with emergency situations could be brought into play in a unique way. Their clinic, Central Stat Care, offers minor surgery, such as stitching lacerations, and procedures, such as IV intervention in the case of dehydration. They offer EKG and Xray services, and can start initial cardiac treatment. They have the expertise to determine when a situation requires a trip to the hospital and how to stabilize that situation. "We are bringing our experience back into an urgent care setting," Dr. Barrett said, "offering our patients our ER qualifications and ability to recognize the difference between a true emergency and a non-emergency." Because they know no one schedules a medical need, they are open 7 days a week, until 9:00 p.m.
Also unique to Central Stat Care is their relationship to physicians at Lane. The doctors are working with Dr. Mark Mouton at Lane to ensure that their patients can be admitted there at the clinic, instead of going on to the hospital and having to wait in the ER for admission to be processed. They know all the practitioners, surgeons, orthopedists, and cardiologists at the hospital, therefore they can make arrangements with these physicians for whatever treatment their patients may need. They know the staff at both Our Lady of the Lake Hospital and the Baton Rouge General as well. Dr. Barrett stated, "It's all about service. This is a customer service based industry. We work to limit wait time, getting our patients in to see the doctor, getting them the treatment they need, then getting them out quick." In keeping with this philosophy, the doctors will soon be offering "call ahead" seating, where a patient can call the office and be given a specific time to come in to be treated, thus allowing them to stay in bed instead of sit in a waiting room. This is unique to urgent care, which is all walk-in based.
Dr. Barrett, a published physician, came here after attending the Mercer School of Medicine in Macon, Georgia. He had his residency through the LSU Emergency Residency Program at Earl K. Long and the Baton Rouge General. He is certified in Advanced Trauma Life Support, Advanced Cardiac Life Support, and in Pediatric Advanced Life Support. He and Dr. Romaguera are dedicated to providing personalized care for their patients. Dr. Barrett's wife, the former Rachel Armstrong of Central, will be providing support as Office Manager. Both doctors will continue working in the ER at Lane, taking turns to cover the clinic's hours. "Our goal is to provide the care you want, where you want," affirmed Dr. Barrett, "We are striving for an atmosphere of 'urgent but not rushed', focusing on the personal aspects of medicine. Our patients are never just a number here."
Central Stat Care is located at 11055 Shoe Creek Drive. Phone 261-4493 for more information. All private insurances welcome. Hours 9-9 Sun-Sat.