Announcements
Courtney Lynn Jinks Marries Ryan Evan Dyer
By
|
Submitted by Terry Dyer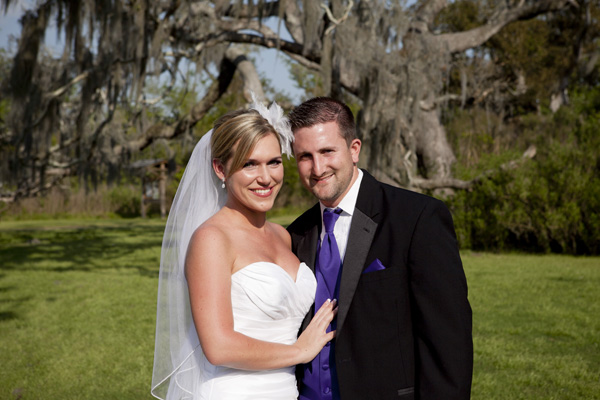 Courtney Lynn Jinks of Lake Charles and Ryan Evan Dyer of Central were married in an outdoor ceremony on March 26 in Mandevile.
The bride is the daughter of Teilla Noel of Lake Charles. She is the granddaughter of Mr. and Mrs. Jimmy Jinks of Johnson Bayou, Mr. Jimmy Noel of Lake Charles and Ms. Ruetta Noel of Lafayette.
The groom is the son of Roger and Terry Dyer of Central. He is the grandson of Dorothy Anderson and the late Charles Anderson Jr. formerly of Sulphur and Marjorie Dyer and the late Reginald Dyer of Baton Rouge.
The bride was escorted by her brother, Brent Noel. She was attended by her maids of honor, Kadey and Ashley Noel of Lake Charles; matron of honor Rachel Schlatre of Central; bridesmaids Ashlie Boteler of Slidell, Tina Rafferty of Baton Rouge and Callie Tranchina of Central. The flower girls were the bride's niece Ava Frederick and the groom's niece Laurel Schlatre.
The groom was attended by his best men Roger Dyer of Central and Jared Panepinto of Central; groomsmen Beau Schlatre of Central, Frank Canella of Central, Brett Poche of Dallas, and Brett Tranchina of Central. Ushers were Kevin Williams of Denver and Bryan Poche of Dallas.
The ceremony and reception took place at the Fleur de Lis Event Center in Mandeville.
Following a honeymoon in Mexico the couple resides in Central.