Community
Central's St. Jude Bike-A-Thon Coming June 11th
By
|
Submitted by Chuck Langlois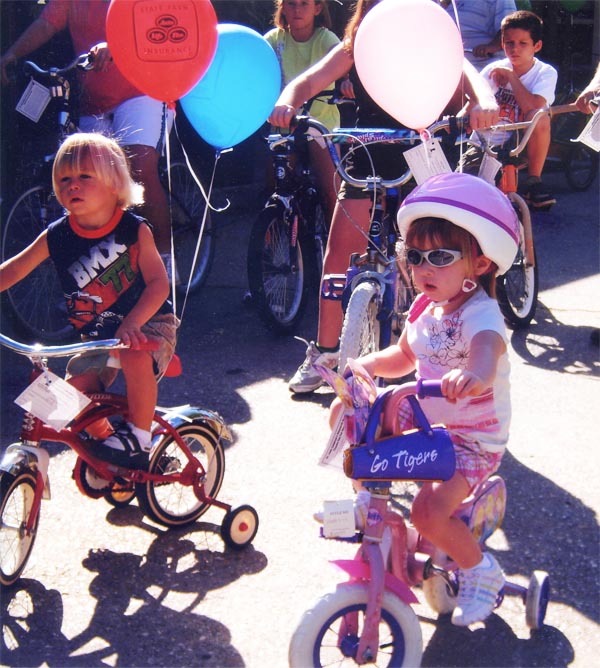 The Annual St. Jude Bike-A-Thon is coming on Saturday, June 11th from 8:30- noon at Bellingrath Hills Elementary. The event has been put on by Central's Chuck Langlois for the past 28 years to raise money for St. Jude Children's Research Hospital. St. Jude depends heavily on donations and fundraisers, as the hospital treats children regardless of their ability to pay.
The 1-mile Bike-A-Thon is open to all ages, children or adults. Sign-up forms are available at Sullivan Hardware, though it is not necessary to register before the day of the event. Kids must have a parent's signature of consent before riding in the Bike-A-Thon.
There is no cost to participate, though participants are encouraged to use this opportunity to collect donations for St. Jude from their friends, neighbors and businesses. The top two money raisers will win a NEW BIKE! There will also be other prizes and treats at the event,
"Every child saved at St. Jude means children saved around the world- a direct result of cutting-edge research and treatment that set the standard in treating deadly childhood diseases," said Chuck Langlois, coordinator of the event. "Through events like the Bike-A-Thon for St. Jude, Central supports the St. Jude mission of finding cures and saving children everywhere."
For more information, call Chuck at 603-6100.