Announcements
In Memoriam: Darby C. James, Jr.
By
|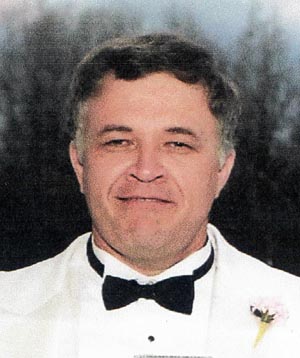 Services for Mr. Darby C. James, Jr., age 62 of Baton Rouge, LA were held at 2:00 p.m. on Sunday, May 22, 2011 at New Zion Baptist Church near Winnsboro with Rev. Tommy Basco officiating. Interment followed in the church cemetery under the direction of Mulhearn Funeral Home of Winnsboro.
Mr. James was born on March 11, 1949 in Baton Rouge, LA and went to be with the Lord on Tuesday May 17, 2011 at Earl K. Long Hospital in Baton Rouge, following a lengthy illness. He was a graduate of Central High in 1967 and attended N.L.U. in Monroe. He was very involved in church activities. He loved participating in or coaching baseball and basketball, loved spending time with his family and friends, and going above and beyond any means to help anyone who needed it. He was preceded in death by his parents; Darby James, Sr. and Jo Baker James Henry, step-father; Felix John Henry, Son; Jeremy Wade James, sister; Carol June Parker Martin, and father-in-law; Eugene "Doc" Hitt.
Survivors include: Wife of 40 years: Jeanne Hitt James of Baton Rouge, LA.; Daughter: Julie Lynn Grant of Baton Rouge, LA.; Adopted Son and Daughter-in-Law: Martin James Simon of McComb, MS and Shanna Morris Simon of Baton Rouge, LA.; Mother-in-Law: Lois Hitt of Winnsboro, LA.; Sisters: Judy James Nickens of Harrison, AR. And Linda James Lovett of Arlington, TX.; Grandchildren: Jacob Allan Grant, James Darby "J.D." Grant, Sydney Nicole Simon, Dakota Lance Simon.; Brother's-in-Law: Billy Nickens, Ronald Ray Lovett, Dannye Martin, and Mitchell Parker all of Baton Rouge, and Jason Hitt and wife Ann, and Ricky Hitt and wife Donna of Winnsboro, LA.
Pallbearers were: Scott Parker, Martin Simon, Sawyer Hitt, Nicholas Hitt, Blake Parker Posey, Jeffery Thornton, Donald Thornton and Anthony Lemonie.
Honorary Pallbearers were: Jesse Marcus, Steve Varnado, Billy Nickens, Donald Ray Lovett, Don O'Neal, J. C. Winters, Glen Ray Smith, Walter Purvis, Eric Smith, and Daryl Andre'.
Visitation will be at New Zion Baptist Church beginning at 5:00 p.m. Saturday, May 21, 2011.
Online condolences may be made at www.mulhearnfuneralhome.com.