Business
Area Cardiologist Is First to Utilize New Device in Baton Rouge Region
By
|
Submitted by Bevi Olivier, Cardiovascular Institute of the South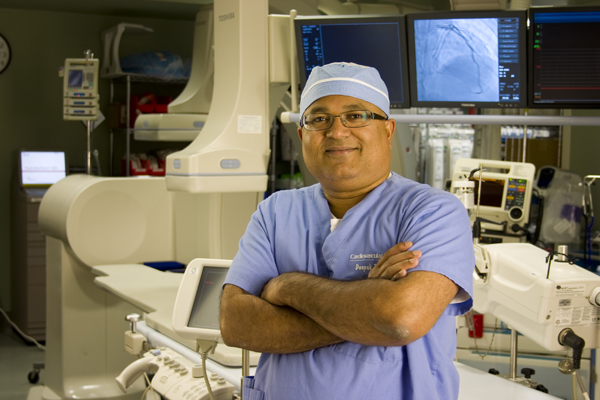 ZACHARY- Cardiovascular Institute of the South cardiologist Dr. Deepak Thekkoott is the first in the Baton Rouge region to use the world's smallest heart pump, called the Impella. Dr. Thekkoott utilized the device to perform two procedures with the assistance of fellow CIS cardiologists, Drs. Amit Patel & Satish Gadi, at Lane Regional Medical Center's cardiac catheterization laboratory in Zachary.
The Impella device temporarily relieves the heart's pumping function and provides the time needed to initiate life-saving interventions. This allows the patient's heart to rest and recover, potentially avoiding further procedures and/or heart transplants. Ultimately, utilizing the Impella means a better quality of life for patients.
The device is inserted in a cardiac catheterization lab via the femoral artery, located in the thigh, into the left ventricle. The procedure lasts just a few minutes, and up to 2.5 liters of blood are delivered by the pump from the left ventricle into the ascending aorta, providing the heart with active support.
The Impella received clearance from the Food and Drug Administration in June of 2008 and has since been used to treat more than 4,000 patients in the United States. CIS and Lane Regional Medical Center add to the growing number of health care institutions that are committed to optimal heart recovery and returning patients home with their native hearts. CIS & Lane continue to fulfill our mission by providing the latest technology & highest quality, world-class care to each patient.
"Impella adds to one of the many firsts in the Baton Rouge region that our team has performed," said Dr. Thekkoott. "Using this technology has brought us to a new level with a world-class cardiac catheterization laboratory that provides exceptional and superior care to our patients."
For more information, or to schedule an appointment with a CIS cardiologist, you may call CIS at 1-877-654-1550.