Business
Lane Regional Medical Center Receives Capstone Quality Award
By
|
Submitted by Julie McLin
Lane Regional Medical Center received the 2010 Louisiana Hospital Quality Award, presented by eQHealth Solutions, the Medicare Quality Improvement Organization for Louisiana.
With this award, Lane Regional is recognized as one of only 38 hospitals in the state for achieving continued improvement of care in the areas of Acute Myocardial Infarction (Heart Attack), Heart Failure, Pneumonia and Surgical Care.
The clinical areas measured for the award have been designated as national health care priorities by the Centers for Medicare & Medicaid Services. Staff members from Lane Regional's Quality Resources Department have been working with quality improvement specialists from eQHealth Solutions to use proven, evidence-based practices to improve care for patients.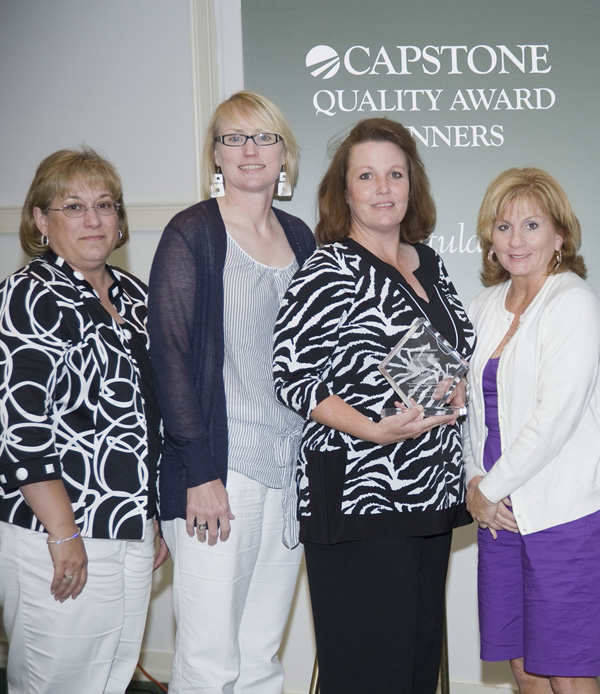 Pictured L-R: Team members Rachelle Noland, Dana Bellefontaine, Kasey Cooke, and Kathy Peairs accept the Louisiana Hospital Quality Award on behalf of the Quality Resources Department at Lane Regional Medical Center.