Gov't
Central's Bodi White to Run for Senate
By
|
Press Release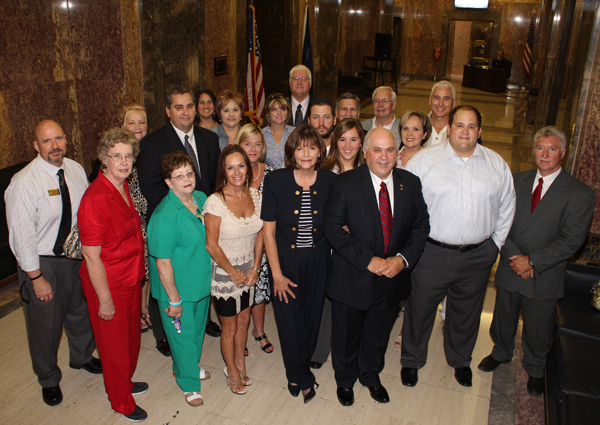 Louisiana State Rep. Mack "Bodi" White, R-Central, La., has announced he will seek election for State Senate District 6 in the Oct. 22 primary election. State Senate District 6 includes most of the City of Central and represents parts of East Baton Rouge, Livingston, St. Helena, and Tangipahoa parishes.
White cites his experience as an effective legislator who has led efforts to lower taxes, create jobs, invest in infrastructure, strengthen laws against criminals and improve education during his tenure in the Louisiana House of Representatives as his qualifications for the new post. "I will continue to work hard to get the job done for the people I represent," White said. "I look forward to putting my experience in state government to work in the State Senate, and continuing to accomplish positive, forward-moving changes for my district and for the state as a whole."
White has been a champion of fiscal conservative policies by never voting for a tax increase during his eight years in the Louisiana House of Representatives. In fact, over the last six years, the State Legislature has reduced more than $1 billion in state and personal taxes, including a reduction in the Stelly Tax. White holds important committee assignments in the State House, including Appropriations, Judiciary, Criminal Justice, and Homeland Security, which he presides over as chairman. White also serves on the state's Juvenile Justice Commission and the Louisiana Emergency Response Network.
White holds a Bachelor of Arts degree in criminal justice from Southeastern Louisiana University, and did his post-graduate studies at Loyola University. He served as an East Baton Rouge Parish Sheriff's detective for six years, and worked as a supervisor at ExxonMobil for 17 years. He currently works as a commercial and property real estate agent with Rogillio Real Estate Company in Baton Rouge and owns a small private security company.