Sports
CHS Football Broadcasts Available for Internet & Radio
By
|
Press Release- Jon Fine Sports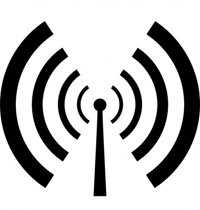 Central HS Football is on the air in 2011! For the second consecutive season, Central HS Football games will be broadcasted on the radio and the Internet. For the past 5 years, Wildcats games have been heard on the Internet. This year, the Jamboree, all 10 regular season games and playoff games will be carried on WPFC, 1550AM, Baton Rouge and on the Internet at SportsGumbo.net. All regular season broadcasts will start at 6pm on Friday nights. The first broadcast will be the Jamboree on Friday night, August 26, when the Wildcats travel to Zachary to face East Feliciana. Air-time for the Jamboree is 4:30pm. Central HS Football broadcasts are a Jon Fine Sports Production.
The broadcast team for CHS football is Josh Ward on play-by-play, Scott Osborne on color, with Victoria Eskola as the sideline reporter. Ward, a former high school basketball coach, returns for his fourth year as the voice of the Wildcats. Osborne, also in his fourth year as color commentator for Central, is an assistant basketball coach and teacher at Central. Eskola, a teacher and coach at CHS, will be in her third year manning the sidelines on Wildcats broadcasts.
The 2011 Central HS Football radio/Internet broadcasts include a 60 minute pre-game show, "The Central Title & Closing Wildcats Warm-Up", which features an extensive interview with Wildcats coach Doug Dotson. At half-time, "The Central Stat Care Half-Time Report" includes an interview with a prominent Central personality. Following the game, tune in to "Wildats Wrap-Up", which includes the "Chase Health Care Player of The Game".
A real good reason to root for the Wildcats to win this year is that after every Central victory on Friday night, Dairy Queen in Central will offer Blizzards for 99 cents all day Saturday! David's Tiger Express and Dairy Queen is located on the corner of Hooper and Joor in Central.
For more information on Central HS Sports programming and Jon Fine Sports Productions, please visit www.SportsGumbo.net.