Community
Central Girl Scouts Invite New Girls, Adult Volunteers to Join
By
|
Submitted by Marianne Addy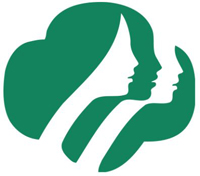 Girl Scouts is turning 100 in March, and is currently recruiting new members and volunteers in the Central community to join. Local Girl Scouts are holding two recruitment events on Saturday, September 10, from 10 to 11:30 a.m. and again on Tuesday, September 13, from 6 to 7:30 p.m. at the Central Branch Library, 11260 Joor Road. Both events are an opportunity for families to learn more about the Girl Scout Leadership Experience and register their daughter, age 5 to 17, in a troop, as well as for adults who are interested in volunteering with Girl Scouts.
Membership is $12 per year for girls and adults, making it a positive and affordable option for today's busy families. Some favorite areas of interest for girls and adults include camping, health and fitness, the arts, science and technology, travel, cookie-selling, and much more. More information about the Girl Scout Leadership Experience is available at www.gsle.org.
"Girl Scouts has done more than any other organization to provide leadership opportunities for girls," said Jackie Alexander, chief executive officer for Girl Scouts Louisiana East, the local council serving southeast Louisiana's 23 parishes. "In 1912 there was no path to leadership for women. Girl Scout founder Juliette Gordon Low knew that it would take an organization of all girls to change the world that she saw."
Today, nearly 100 years later, there are 50 million Girl Scout alumnae, who were once Girl Scouts, and over 3.2 million current Girl Scouts—2.3 million girl members and 880,000 adult members working primarily as volunteers. Council staff and volunteers are in the midst of planning special 100th anniversary events, and are eager to have as many new Girl Scouts, both girls and adults, join the fun and service so integral to Girl Scouting.
Girl Scout program levels are Girl Scout Daisies, grades K – 1; Girl Scout Brownies, grades 2-3; Girl Scout Juniors, grades 4-5; Girl Scout Cadettes, grades 6-8; Girl Scout Seniors, grades 9-10; and Girl Scout Ambassadors, grades 11-12.
For information about Girl Scouts in the Central community, contact Nancy Hicks at 225-261-1599 or Membership Executive Linda Hannah at 225-279-1075.