Announcements
With Sadness We Say Goodbye to Joyce D'Avy – A Life Well Lived
By
|
By DeeDee Dupree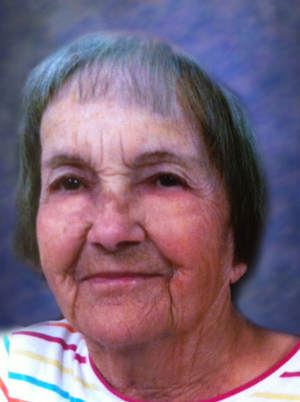 Joyce M. Soileau D'avy was a long time resident of the central community for over 36 years. Her wonderful journey through life ended Thursday, August 25, 2011 at Harvest Manor Nursing Home. Our hearts may fill with sadness for her loss, but those that knew her best feel enriched and blessed to have known such an incredible, loving woman. She was the type of person that always saw the best in everyone. She possessed a special quality that pulled people to her like a magnet, making each of them strive to be the best they could be.
Joyce was born December 14, 1922 in Ville Platte and later made her home in Central. She was happily married to the love of her life, Nubby "Honey" D'avy Sr., for 46 years before he passed away 9 years ago. They spent their time together gardening, fishing and enjoying the company of their treasured family and friends.
Joyce was best described as loving, thoughtful, kind and a GREAT cook. Gumbo, stuffed bell peppers and cornbread dressing were some of her specialties as well as the most requested by her adoring family.
She was a member of a large family, consisting of 5 sisters, 4 children, 4 step children, 23 grand children, 38 great-grand children, and 3 great-great grand children. She was a generous, caring woman that opened her home to family and friends as needed.
Sadly, Joyce knew her share of sorrow, losing her parents, three sisters, two of her children and two husbands over her lifetime. Her children and their families were her reason for living. She instilled compassion and Christian values in all of them. Before her stroke, Joyce loved spending her time outdoors with her great grandchildren. Even as her own body became weaker over time, she never lost her zest for life.
Wednesday night, Joyce spent her last evening with her doting son, Ben, his wife, Barbara, and their daughters, Christine and Crystal. Many tears were shed Thursday as Joyce went on to be with the Lord, however, it is impossible to wipe the smiles off the faces of this family as they describe the life Joyce lived and the impact she made on each of their lives.
The family would like to thank Journey Church, Harvest Manor and Life Source Hospice for their care and kindness. The song, "Don't grieve for me, for I'll be spending Christmas in Heaven" was played at her funeral as the tear soaked congregation reflected on her wonderful life. God received back his gift he shared with us for eighty-eight years. As a tribute to Joyce and her love for gardening and the outdoors, flowers as well as vegetables adorned her casket.
She was a true blessing and loved by all
Special thanks to Pastor Jay Coleman of Journey Church who conducted a beautiful service at Baker Funeral Home on Saturday August 28, 2011 where she was laid to rest. . She will be missed by many but never forgotten.