Announcements
Angela Rose Gerald & Frank Hilton Rice, Jr. Marry at St. Alphonsus
By
|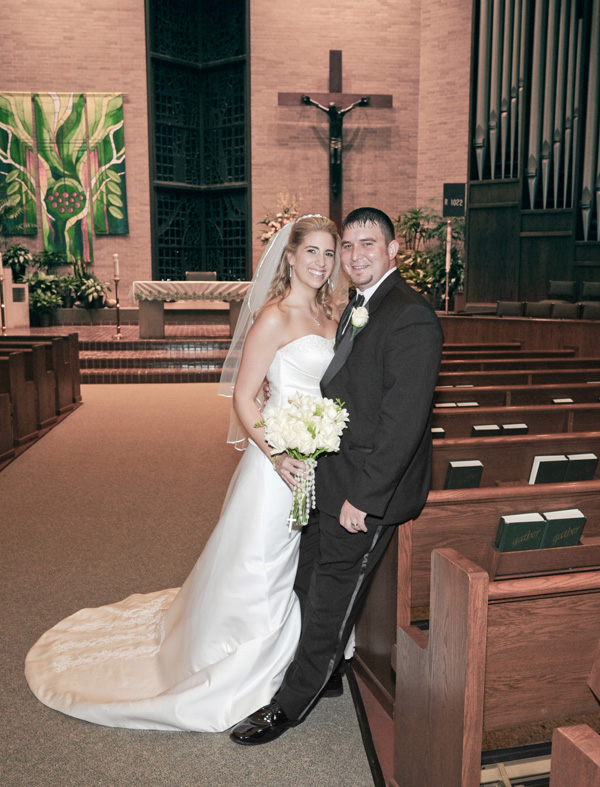 Angela Rose Gerald and Frank Hilton Rice, Jr., both of Central, were married in a 7 p.m. ceremony March 4, at St. Alphonsus Catholic Church in Greenwell Springs. The Rev Michael Moroney officiated.
The bride is the daughter of Mr. & Mrs. Thomas "T.W." Gerald of Central. She is the granddaughter of Sadie M. Giambrone and the late Sabastian "Buster" Giambrone and the late David E. Gerald and the late Inez M. Gerald.
The bridegroom is the son of Mr. & Mrs. Frank Hilton Rice, Sr. of Central. He is the grandson of Virginia Youngblood and Mr. & Mrs. Robert Hilton Rice, the late Marie Rice, and the late Billie Youngblood.
The bride was attended by her matrons of honor, Michelle Gerald Cornett and Ashley Paddie Mannino. Bridesmaids were Janai Gerald Sharkey, Amanda Namie Juneau, Lauren Youngblood Rucker, Astrid Schindler Rice, and Chailyn Alexis Cornett. Flower girl was Claire Marie Cornett.
The bridegroom was attended by his best man Frank Hilton Rice, Sr. Groomsmen were Ryan Hilton Rice, James Paul Creel, Ty Roy, Ryan James Juneau, Kyle Nathan Mautner, Brandon Lewis Marino, and Braxton Darryl Marino. Junior groomsman was Cade Sabastian Marino. Ushers were Russell Roy Marino, Michael Gerald, Daniel Paul Rice, and Jesse Arling Marcus. Ring bearer was Connor Thomas Cornett.
Readers were Gaye Stanly and Terry Tullier. Soloist was Amy Scheurich House and trumpet player Lance Moulin.
A reception took place at Reflections. Following a wedding trip to St. Lucia, the couple will reside in Central.