Community
Lee Rome Professional Plaza Dedicated on Sullivan Road
By
|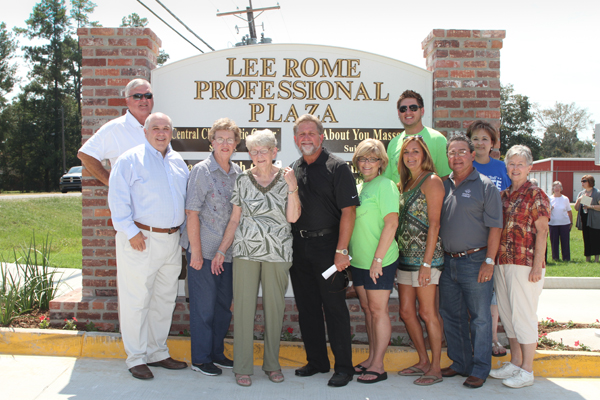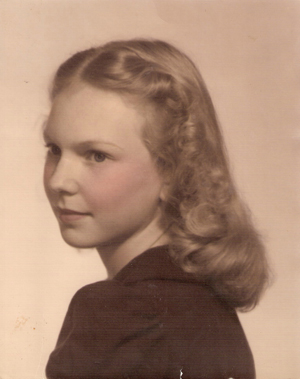 Top Photo: Mayor Watts, Rep. Bodi White, Joan Lansing, Lee Rome, Russell & Jennifer Starns, Wyndi Bonvillain, Jonathan Starns, Councilman Louis DeJohn, Debbie Dougherty, and Betsy Hooper
Bottom Photo: Lee Rome
Lee Rome's Great, Great Grandfather Daniel Sullivan immigrated from Ireland in 1837. He purchased the Sullivan property in 1847, which extended from just north of Lovett Road on the south to Hooper Road on the north. This property of approximately 1,290 acres was located on both sides of Settlement road which is now Sullivan road.
Ms. Rome's Great Grandfather, William A. Sullivan, inherited 255 acres of the original Daniel Sullivan tract in 1878. Then Ms. Rome's Grandfather, William P. Sullivan inherited the property and purchased an additional 133 acres that extended to Lovett Road.
Ms. Rome's Father, John Harry Sullivan inherited the property and was married to Margaret Mary Remahl. They had three children; William A. Sullivan, Helen (Sullivan) Wiltz and EmmaLee (Sullivan) Rome, born April 30th 1927.
EmmaLee moved with her parents from Baton Rouge to "The Homestead" in 1947. She acquired five acres from her father 1951 to build the home that is located behind the Sullivan Hardware complex. She helped start Sullivan Hardware with her parents in 1957 and managed it until it was sold in 1995. She then went into real estate.