Sports
CHS Swim Team Puts Up Solid Performance
By
|
Submitted by Scott Osborne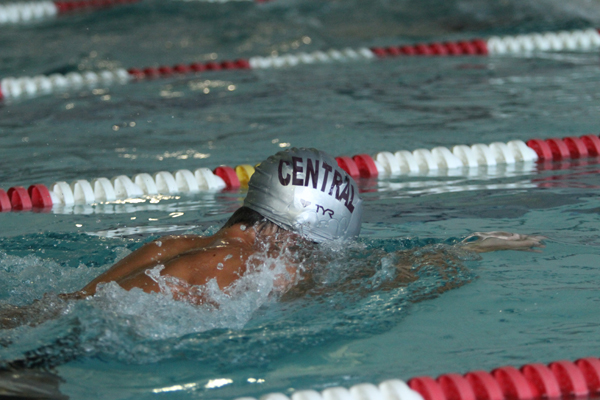 Despite missing a number of athletes, the Central swim team turned in another solid performance last Saturday. The boys finished 7th again, but increased their point total from 134 to 143. The girls finished in 10th place and scored a total of 78 points.
The girls were led by Jessica Hooper who scored points in three events. Jessica's best performance was in the 500 yard freestyle where she finished 7th with a time of 7:26:17.
Emerald Roney also performed well for the Wildcats. Emerald swam the 100 backstroke in 1:17:17 which was good enough for 7th place.
Hollie Michelli, Mary Catherine Hodges, and Tara Termini also contributed by scoring points through relays and individually.
The boys' team had a number of new athletes step into new roles that allowed the team to score well. Blandyn Leblanc, Ben Curry, and Tanner Stockton helped the team score points in two relays each, while Ashton Kennedy and Shelby Eisworth scored points in one relay.
Individually, Matthew Arnold, Sean Murphy, Kade McAdams, and Aaron Raggio had excellent meets that scored points for the boys' team. Matthew Arnold finished 2nd in the 100 yard backstroke with a time of 1:06:70 and 3rd in the 200 yard IM with a time of 2:25:70.
Sean Murphy placed 5th in the 100 yard backstroke with a time of 1:18:72. Sean was 4th in the 500 yard freestyle with a time of 6:54:95.
Coach LaGroue, Coach Osborne, and Coach Prejean are pleased with the progress from the first to second meet. In addition, they look forward to the next meet in two weeks where they should have both teams at full strength.