Sports
Local Teen Gains National Recognition for Horseback Riding
By
|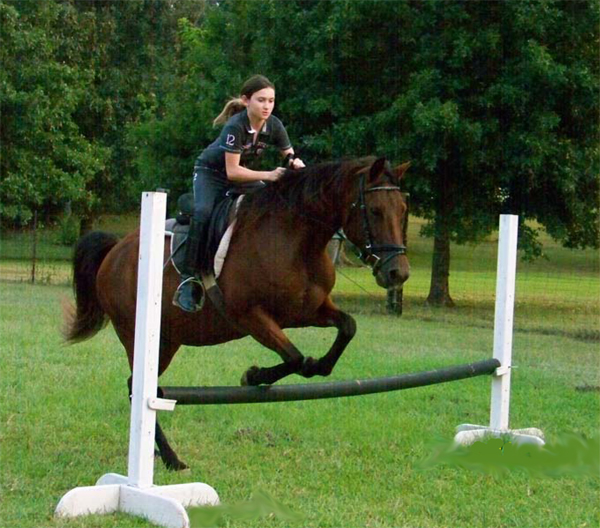 Submitted by Jeff Vining
Sara has been attending Competitive Trail Challenges with the American Competitive Trail Horse Association for two years. The competitions include attending trail rides of at least 6-8 miles in length, and performing between six to eight judged obstacles throughout the ride. These obstacles can include, for example, opening gates from atop of your horse, jumping over logs , crossing water or ditches or bridges, dragging limbs/logs, making your horse perform certain movements, such as side-passing or backing up, and many more. The first ride Sara attended this past ride-season was the "Ride for the Rescues", a national fundraiser benefiting Horse Rescue Organizations. This ride was recorded in the Guinness Book of World Records in 2010 as the largest organized Trail Ride in the world. Sara won first place in the Junior division and had the honor of being named as a participant in the Guinness Book of World Records in 2010. This past year Sara has attended 37 rides in five different States and has worked her way to the top of the Junior division, not only in her Region, but also in the Nation, riding against other juniors ranging from 7 to 16 years in age. In three of these rides she placed third place, in five rides she placed second, and in 29 rides Sara placed first, often riding against older, and even more experienced teenagers. In addition to numerous ribbons, Sara and her horses have been recognized with bronze, silver, and gold medals for their accomplishments as well.
Sara has worked hard to overcome personal obstacles and has gained tremendous experience and knowledge in her quest to improve her riding skills and relationship with her horses.
We as her parents are extremely proud of her for her determination to never give up, no matter how challenging things may have been, and hope that she will be able to apply this determination in all aspects of her life.