Police/Fire
Thank You to the Central Fire Department
By
|
On Thursday of last week, my daughter needed to use my vehicle and left me her Mini Cooper for the day. Due to my granddaughter, Paisley, spending the week with me, her father had strapped her car seat into my vehicle and was thus removed. Having to run an errand on Bluebonnet, I attempted to secure the car seat into the Mini. I failed in my attempt and went to the fire station for assistance. Bobby Eller, being certified in this field was very eager to help, even after seeing the size of the Mini. Each car seat is different and wanting to go above and beyond, had Emily, who also works at the fire station, download the entire car seat manual / directions. Bobby stressed the importance of the 5 point harness for children at her weight and height and placed all straps to her body size. He further explained the importance of all unused seatbelts being buckled as to make sure little ones do not grab a strap next to them and wrap around their necks causing strangulation. Bobby suggested I remove all items that can become airborne as well as her "Sippy" cup and replace it with a paper cup that cannot harm her if impact should occur. Due to this taking a bit of time, a few of the other firemen, made sure Paisley was occupied with a coloring book, fire man's hat, and cartoons in the conference room.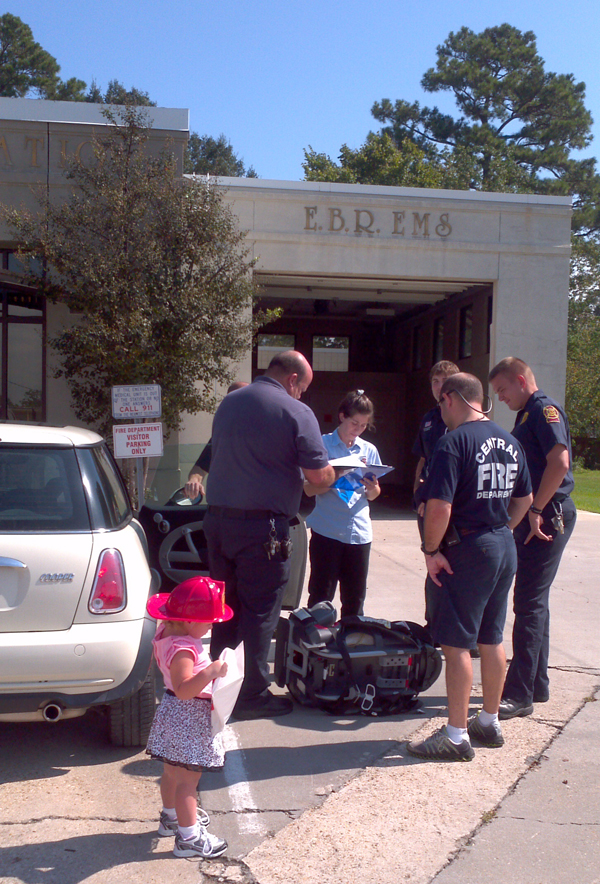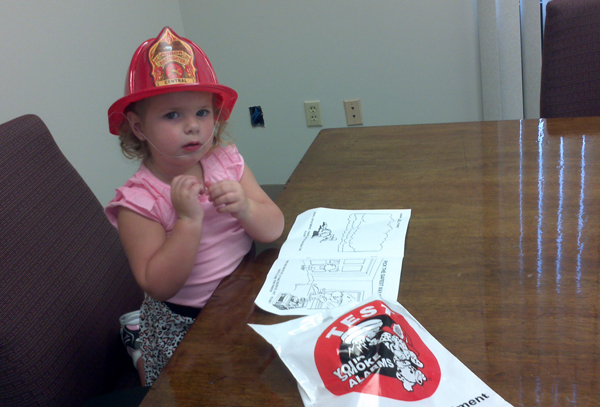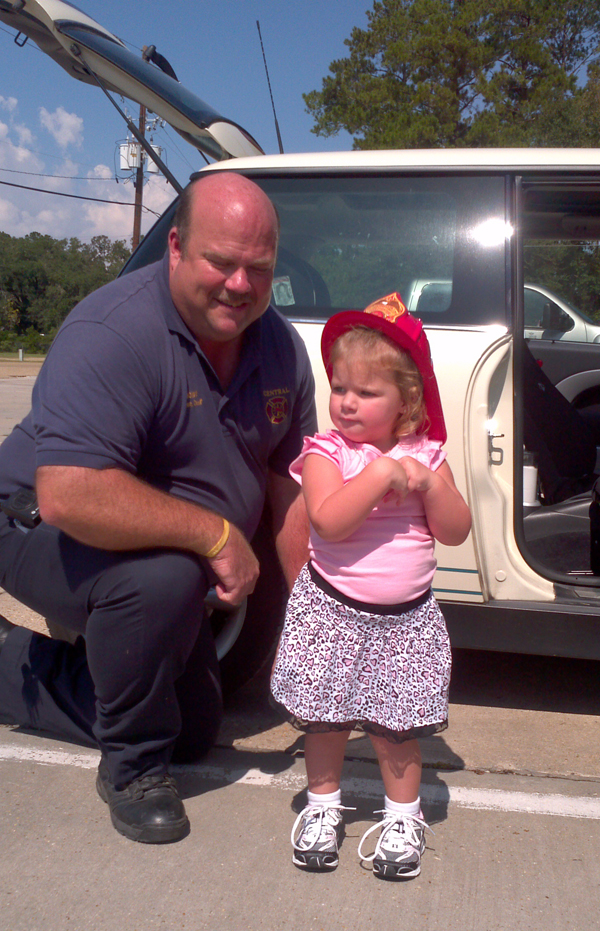 Coincidentally, the day before, we had attended Cooking in Central's dedication for Amazing Place where fire man, Donnie LeSage, had driven "The Spirit of Louisiana" and let Paisley climb on the truck for a photo.
We are extremely blessed to have such a professional, caring, and eager group of people in our city.
Thank you from Paisley's Weezer,
Jeannine Cockerham