Announcements
Lifelong Central Resident Closes Final Chapter
By
|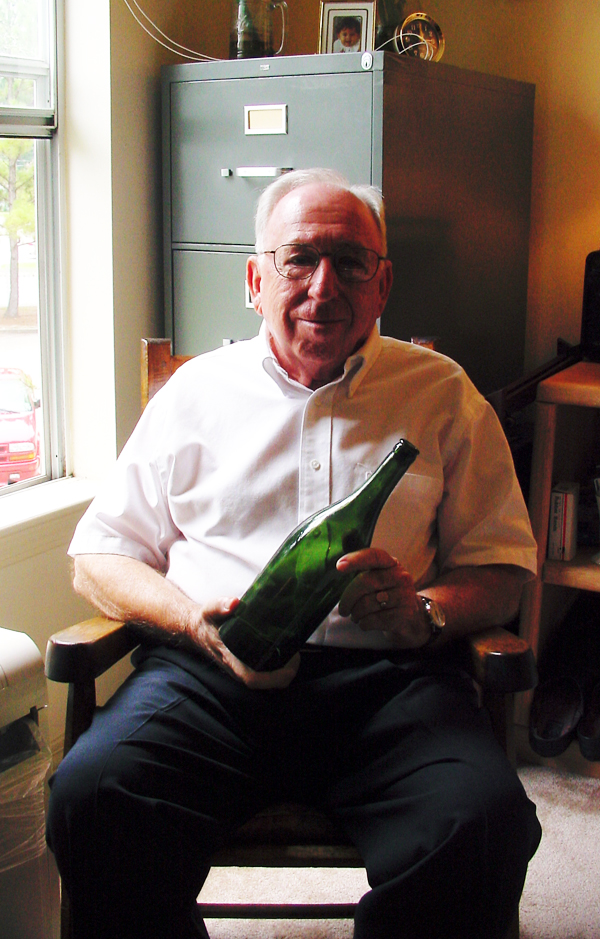 Born on July 18, 1926 at Indian Mound to "Cap" and Georgia Fairchild, Dr. Jesse L. Fairchild was a generous man who gave freely to all from his storehouse of knowledge. Graduating from Central High School in 1944, Dr. Fairchild knew he wanted to follow in his grandfather George Washington Mixon's footsteps and become a physician. Dr. Mixon delivered Dr. Fairchild and all of his siblings. Dr. Fairchild attended LSU on the GI bill with several scholarships. He majored in zoology, then was accepted into the LSU Medical School in New Orleans. After interning at Charity Hospital, he received his Doctor of Medicine in 1954. He then served as a staff physician at Greenwell Springs Hospital from 1955 til 1976.
Prior to his college experience, Dr. Fairchild was drafted into the Navy during World War II and served in the Pacific theater. His vessel, a landing craft, hopped through the islands to draw fire and camouflage the location of larger ships with smoke so that the larger ships could bombard gun emplacements. Two years on his tour saw him visiting the Marshall, Marianna, Caroline, and Philippine islands, followed by Okinawa. In an amazing coincidence, one of his fellow residents at the Williamsburg Retirement Community witnessed the same kamikaze attack that Dr. Fairchild did, though from the deck of a different boat. "The plane was shot down," Dr. Fairchild remembered, "and fell between both ships, ours and the larger ship. Many seamen jumped overboard. They were swimming in the ocean like rats. They were fished out and taken to the brig. No one was supposed to abandon his ship."
21 years spent at Greenwell Springs Hospital had Dr. Fairchild witnessing many changes in the treatment methods available for patients. He recalled how most patients in his early days just stayed at the hospital until they died. Their families did not visit them for fear of contagion. Unmarked stone crosses in a small cemetery nearby attest to the isolation these patients underwent.
After the hospital was converted to a mental health institution, Dr. Fairchild served as physician at the Villa Feliciana Medical Center in Jackson, where he retired in 1981. He then did contract work for the state working with Medicaid. In 1999 he moved to the Williamsburg Retirement Community due to failing eyesight. This did not prevent him from travelling, however, with visits to Hawaii, Mexico, Australia, Japan, Indonesia, and Tahiti.
Dr. Fairchild was known for his generosity, as illustrated by his relationship with the Ardila family in Mexico. He sponsored 5 of the family's children at LSU. The youngest son lived with Dr. Fairchild while he attended Central High School, then went through LSU's undergraduate and graduate programs.
In another show of generosity, Dr. Fairchild left a legacy for our city that cannot be equaled. Having been raised on the family property, the former Odom Plantation, which his grandfather bought in 1888, Dr. Fairchild took great pride in the history of Greenwell Springs. He authored several works of history, most significantly "A Historical Sketch of Greenwell Springs, Louisiana," which can be found in our local library. His many artifacts, stories, and documents have kept Greenwell Springs' history alive for future generations.
Dr. Fairchild passed away on September 28. He was insightful enough to see many years ago that Central would become its own city. His concern was that all memory of the community called "Greenwell Springs" would fade away and be lost. His lifelong efforts to preserve our heritage have guaranteed that it will not.
A memorial graveside service for Dr. Fairchild will be held Friday, October 7, at 10:00 a.m. at the Port Hudson National Cemetary in Zachary. In lieu of flowers, the family requests a donation be made to the charity of choice. Many thanks to Vickie Carney, Bob Matthews of Neighbors Magazine, and Richard Venable for their input and assistance.