School
Cavalier House Books Sponsors Book Fair
By
|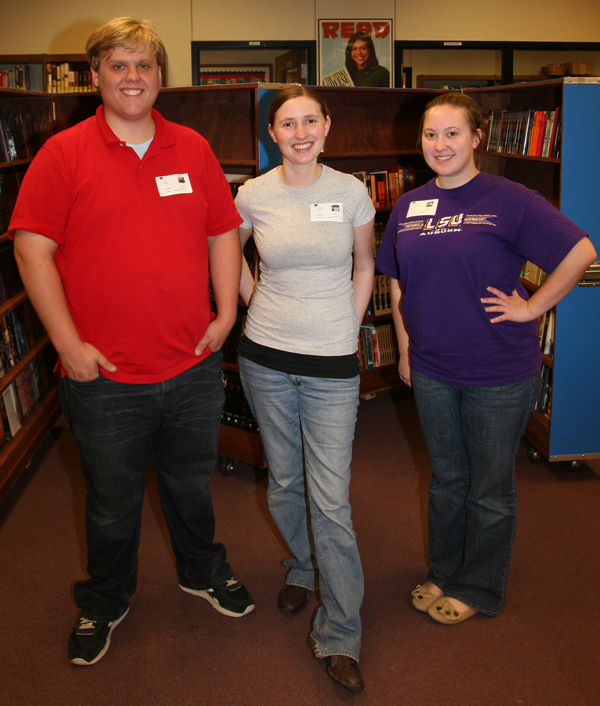 By Logan Schlatre, Senior at CHS
Recently I had the pleasure, no, the honor, to speak with a couple that is making an impact on area schools. Their names are John and Michelle Cavalier and they own Cavalier House Books in Denham Springs, which is putting on a book fair in association with the Central High Library.
The young couple got their start at Book Warehouse of Baton Rouge, which was owned by Central's own Gerald Phares. When he retired, the store went out of business. The Cavaliers took on "a lot of the school accounts" said John. This gave them a base to start a book resource for schools which they ran out of their house for 4 years. They opened Cavalier House Book Store in 2009.
In today's society it can be difficult for new entrepreneurs to get started. I asked the couple what it takes to compete in our capitalist economy. John summed it up in one word: "Sweat", and Michelle said, "a supportive family". They agreed that it takes hard work and determination. Michelle also mentioned that belonging to a group of peers, like the Southern Independent Booksellers Alliance, is a positive influence on their business. These groups allow small businesses to get together and trade ideas.
Cavalier House Books began putting on book fairs through schools as a way to help and be a part of the community in 2010. They had it on their website that they wanted to do book fairs. Their first book fair was at Central High School. "They just called us out of the blue and asked about it and we said 'No time like the present'… it all just fell into place" said John. They use book fairs as a way to be integrated in the community. By putting on book fairs in conjunction with school libraries, Cavalier House Books can reach out to young readers. They also benefit the libraries by allowing them to purchase books from them and expand the school's selection of books with a portion of the proceeds of the fair. "It makes me really proud to have done that for the library" said Michelle.
Michelle (formerly Badeaux) is actually a Graduate of Central High, Class of 2004. When asked about how things have changed here at Central since she graduated, she replied that "most of the teachers I had are still here". She also commented on the improvements in the library in that its inventory has been enhanced since she was here. If you want to learn more about Cavalier House Books, visit them online at www.cavalierhousebooks.com.