Health
Make Some Changes for a Healthier, Less Stressful Holiday Season
By
|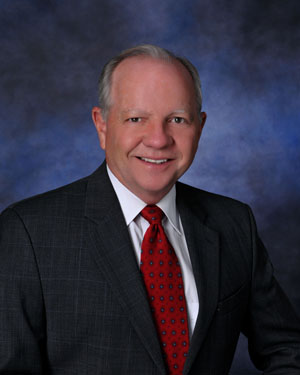 By Pat Haggerty, Program Director of Lane Behavioral Health Services
The holiday meal is nearly ready, the table is set for your hungry guests and the presents are wrapped and waiting to be opened. But you would like nothing better than to crawl under the bed covers and take a nice, long nap!
The winter holiday season brings lots of rejoicing and a chance to share happy memories with loved ones. However, the desire to make the holidays picture-perfect can also bring some serious stress. Overindulging on holiday treats, racking up miles with far-away family visits and excessive spending on all of those "holiday specials" can make stress very difficult to manage.
The Journal of the American Medical Association has linked holiday stress and behavior changes to weakened immune systems and increased risks of heart attacks, digestive disorders, depression, insomnia and autoimmune disease. As we roll into the New Year, it's important to understand that keeping your stress level in check affects not just our happiness, but also our health!
Holiday stress and your health
Any time we are out of our usual routine, from changes in diet, sleep patterns, exercise and other behavioral patterns associated with the holidays, we are at risk to become stressed. These indicators are just a few of the signs that you may need to slow down and take a deep breath.
"Research has proven that stress weakens the immune system," says Pat Haggerty, program director of Lane Behavioral Health Services. "Under stress our bodies produce more cortisol, a hormone that suppresses the production of an enzyme that protects the body's cells. This process can leave us vulnerable to a range of medical ailments, so the harmful ripple effects of chronic or acute stress during the holidays may be significant in some people."
How you can banish winter holiday blues
The good news is that even when stress seems to be at its peak, there are still ways to relax and enjoy holidays. The American Psychological Association offers the following tips to help tame and reduce holiday stress:
•
Take time for yourself and recharge your energy with a long walk, a relaxing bath or a good book.
•
Volunteer to experience the joy of giving to those in need.
•
Forget about making every detail perfect so that you can enjoy and embrace the moments you are experiencing.
•
Determine your budget before you go gift and food shopping. Set realistic expectations with your children's wish lists.
•
Focus on the core meaning of the season by attending a church service, sharing family memories or pursuing other activities that give you satisfaction.
•
Share your concerns and goals with friends and family to gain their insight and support.
When you talk about rattled holiday nerves with others, you'll no doubt find reassurance that helps put things in perspective. And consider professional help if you're overwhelmed. While other factors might contribute to depression during the holiday season, experts advise that those suffering from debilitating stress or anxiety should talk to a doctor or counselor. Don't try to wait it out until January hoping you'll feel better by then.
By understanding what pushes our stress buttons during the holiday season, we can work to reduce or eliminate those factors. And, in doing so, we can create a simpler, sweeter celebration that leaves us feeling refreshed and eager to take on the new year ahead.
Note: Lane Behavioral Health offers an intensive outpatient program designed to help individuals through times of stress, fear, depression and anxiety. Physician referrals are not required. Call (225)658-6640 to schedule a confidential assessment for yourself or a loved one.