Community
Former CHS Student Graduates from Police Academy
By
|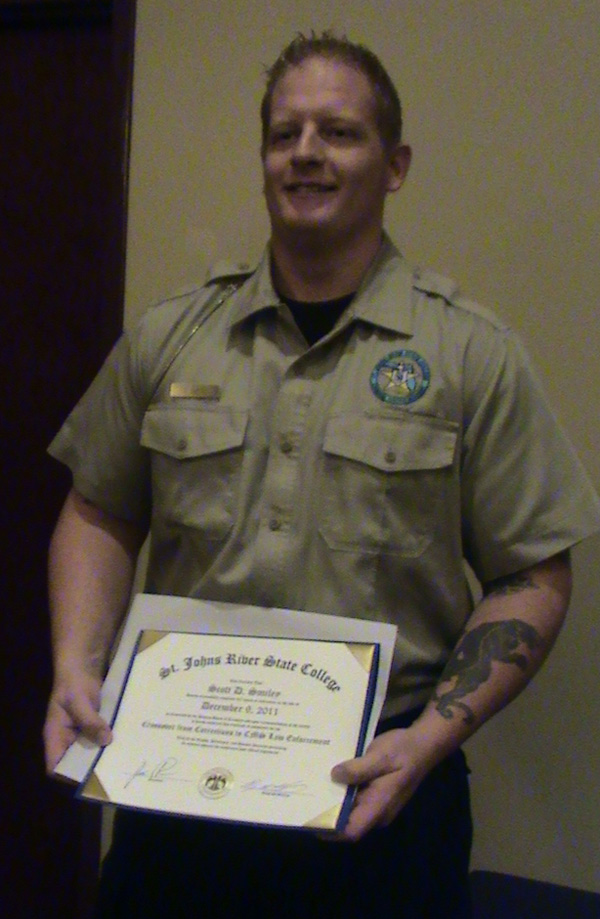 Scott Daniel Smiley, a 2002 Graduate from Central High School celebrated his graduation from St. John's River State College Police Academy, receiving his Certification for Law Enforcement on December 12, 2011 in Jacksonville, Florida.
Scott has also received his Certifications in Corrections with the Marksmanship Award on June 21, 2011 and Introduction to the Baker Act which covers Individual Rights, Law Enforcement as well as Suicide Prevention from the University of South Florida.
Scott will continue his studies starting in the spring at St. John's River State College in Criminal Justice to further his education.