School
5K Rebel Run Saturday
By
|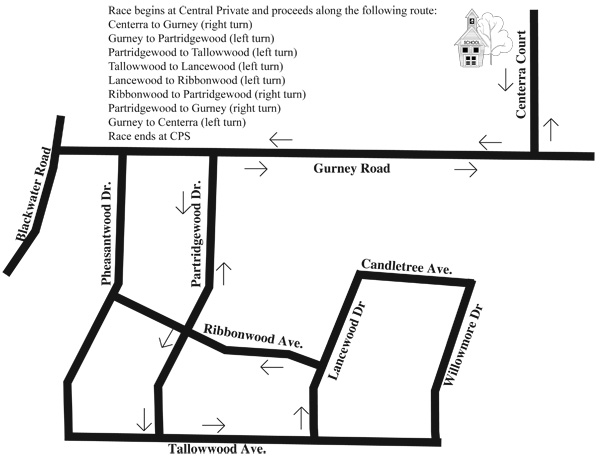 Come be a part of this new tradition, an organized 5K right here in the Central Community!
Above is a map of the designated route. Pre-race registration begins at 7 a.m.
Happy New Year to All!
The members of the Central Private Parents' Club hope that everyone had a wonderful Christmas.
If you are like most, a new year usually brings on New Year's Resolutions to begin a more healthy lifestyle. Well, we are here to help you get started by inviting you to joining us at the 2nd Annual 5K Rebel Run scheduled for Saturday, January 7, 2012 at 8:00 a.m. What a wonderful way to begin a new year – participating in a 5K!
This new tradition was great fun last year with over 100 participants, and we are expecting returning runners/walkers as well as new participants as we "jump-start" a new year. There is still time to register by calling the school office at 261-3341 or by contacting Ms. Jill Coon at jcoon@centralprivate.org. Registration fee is $25, and all ages are welcome.
*All proceeds of this event benefit Central Private Educational Programs.
See you there!
Pam Leavines
CPPC President