Community
A Glimpse of the Past: Alice Laura Cunningham Lee & The Bay Ridge School
By
|
Pictured Above:
Top row l-r: Cunningham Lee, John McCulloch, John Stockwell, H.W. Allen Lee, Tom Brown, Mrs. Alice Laura Cunningham Lee, Homer Lee, Claudia Williams, Alice Dougherty, Katie Williams
Bottom row l-r: Charlie Pulliam, Les Stockwell, Anna McCulloch, Edith Hunt, Susie Dougherty, Tennie
McCulloch, Lillie Dougherty.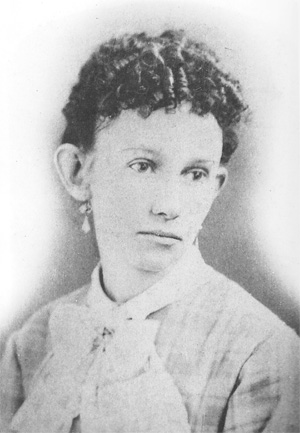 The Bay Ridge School was a one room schoolhouse located at Settlement Road and Blackwater Road. It was taught by Alice Laura Cunningham Lee, the mother of May Lee Denham. She was the 6th daughter of Daniel A. Cunningham and Martha Ann Kenner, and was born in 1851, according to the Obadiah Moses Lee family Bible. Alice was married to Obadiah Lee, the founder of Central Schools, had 8 children (3 of whom appear in the photo), and died in 1933. The photo was taken in 1896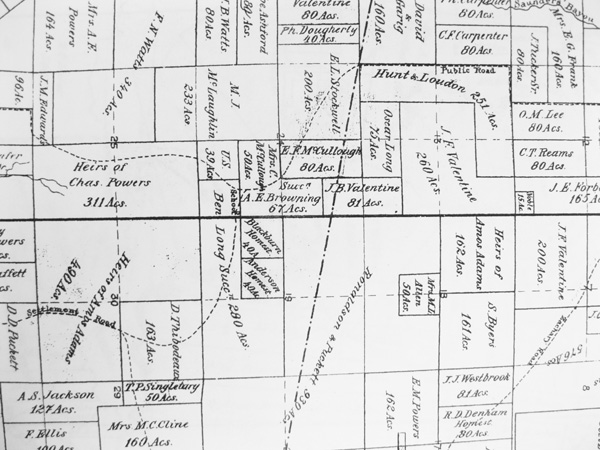 Images from a map are a portion of East Baton Rouge Parish, dated 1895. showing the Bay Ridge School at the intersection of Settlement Road and Blackwater Road at Mrs. C. McCullough's property. The location is marked "school". Settlement Road (now Sullivan Road) joined Joor Road at DD Puckett's property ("Puckett's Corner"). Later, this section of Settlement Road was renamed Joor Road, and continued on to Zachary Road (now Deerford). The bend to the west became McCullough Road, and connected Joor to Blackwater.
Thank you to Vicki Carney of the Central Historical Society for her help in assembling these photos and information.