Community
Central Resident Graduates with Ph.D
By
|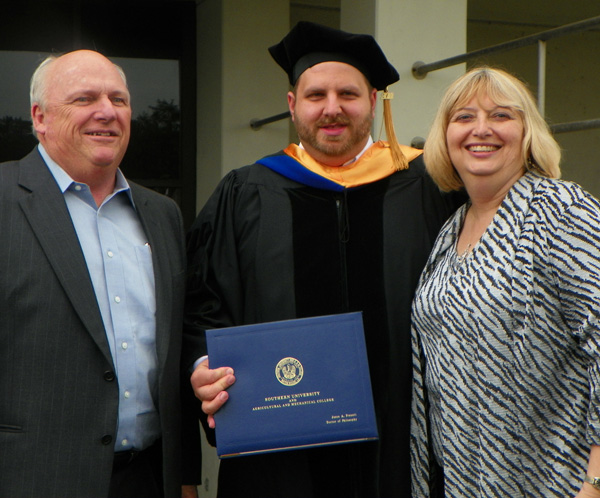 Dr. Jason Preuett, a resident of Central, graduated with his Ph.D. in Urban Forestry from Southern University on December 16th. Jason is a 1997 graduate of Central High School. Jason grew up in Greenwell Springs. He is the son of Sue Preuett Cary and the late Donald Preuett. He graduated from Louisiana Tech University in 2003 with two degrees. These degrees are Bachelor of Science in Forestry, and Bachelor of Science in Wildlife and Conservation. He also has a minor in Business and an undergraduate focus on GIS. He graduated in 2006 from Southern University with a Masters in Urban Forestry. His thesis was titled Development of an Urban Forestry Planning GIS Data Base for the Proposed City of Central. His thesis was done prior to Central becoming a city. Jason's thesis is a very detailed account of the history of Greenwell Springs.
Jason's dissertation for his Doctorate in Urban Forestry is titled Screening gulf coast forest species for susceptibility to phytophthora ramorum. He performed some of his research at a USDA lab at Fort Detrick in Maryland. His data collection included the areas of the Amite River, Pontchatrain Lake, Tickfaw State Park, and Fontainebleau State Park. His major professor was Dr. Dan Collins.
Congratulations to Dr. Preuett for his accomplishments.