Business
Edward Jones – A Foundation of Trust
By
|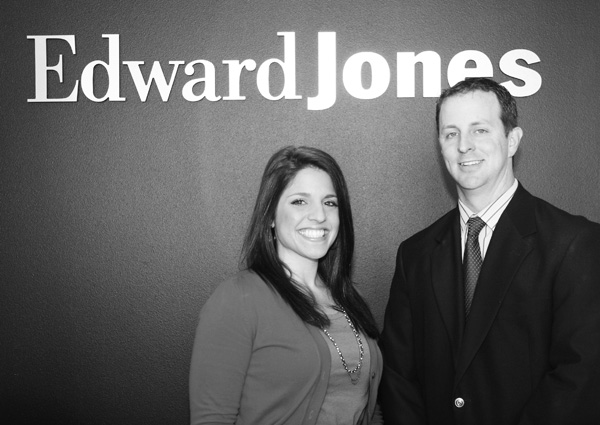 Since 1922, Edward Jones Investments has been holding to its standard: good relationships with clients are paramount. "Personal interaction with clients is what sets Edward Jones apart from other investment firms," says Financial Advisor Daniel Newman. It is one of the reasons he decided to work for the firm that Fortune Magazine calls a best place to work. After graduating with a minor in Business from Southeastern University, Daniel went through the intensive, year long training Edward Jones requires of its financial advisors. It is the premier training program in the industry. Daniel had to pass examinations to acquire his Securities License, his Securities Law License, and his Life and Health Insurance License. "It's harder to get hired by Edward Jones than it is to get into Harvard," Daniel says. He is also required to take 16 hours of Continuing Education each year to stay on the cutting edge of investment policies. All of this training and experience gives Daniel the qualifications needed to take on the task of providing good, solid financial advice for his clientele.
Edward Jones is a partnership, owned by the associates who contribute to the firm's success. "We don't have stockholders, a Board of Directors, anyone that we have to answer to, so everything we do is geared toward what is best for our client," Daniel shares. "Our sole focus is on our client's financial goals and how to best meet them." Branch offices are staffed by one financial advisor and one branch office administrator. "Every time our clients walk through our door, they're seeing the same people who are intimately knowledgeable about their situation," Daniel notes. Branch Office Administrator Heather Rosenthal has been with Edward Jones since 2009. She has also undergone a year of training, and had two years of experience in the field before joining Edward Jones. "I am responsible for client service. I answer our clients' questions, provide information on client statements, and process requests for incoming and outgoing funds." Heather also enjoys the personal interaction that comes with working for Edward Jones. "We've had clients bring us vegetables from their gardens, or share stories about their grandkids. It's what Edward Jones is all about."
When a client comes in to see Daniel, he assesses their situation and learns their financial goals. "Most people don't have a high degree of knowledge in the area of investments," Daniel says, "With today's current economic conditions, there's lots of uncertainty. We are here to provide a knowledgeable second opinion for people to make sure they're on track to reach their goals." Edward Jones is a full service investment firm. Advice on any financial investment is readily available, whether it be concerning Roth IRA's, stocks, bonds, mutual funds, annuities, or life insurance. "No one investment fits every person's needs," Daniel shares, "Everyone's needs and goals are different. We tailor investment advice to achieve those goals. Whether it concerns retirement planning, education planning, estate planning or wealth transfer, we have an answer that is right for our client." Daniel will do a free investment review for his clientele.
Edward Jones has the infrastructure and knowledge for their clients to be able to trust their financial future to them. "There's security in knowing a Fortune 100 best company is standing behind you. Edward Jones has been number one in customer satisfaction for the past three years running, and we're always in the top 2-3. Our experience, knowledge, and stability give our clients confidence." Come see Daniel and Heather at their new location at 13440 Magnolia Square Drive, Ste B. Or call them and set up an appointment, 261-8262. Edward Jones Investments, hours Monday -Friday 8-4:30, after hours appointments available on request.