Business
Dow Louisiana Federal Credit Union hosts a Grand Opening Celebration in Central, LA
By
|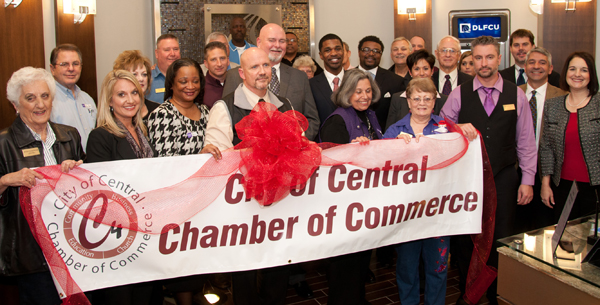 Dow Louisiana Federal Credit Union (DLFCU) hosted a Grand Opening Celebration at their newest location in Central, LA. The after hours celebration was kicked off with a ribbon cutting ceremony conducted by the Central Chamber of Commerce. "We are so excited to be a part of the Central community. This community has tremendous growth potential in the future and we are proud to be a part of that. The support we have received from the community, local businesses, councilmen and the Chamber has been wonderful. We look forward to contributing to the success of this community for many years to come," said Herman Stevenson, Jr., Vice President of Operations.
Several local dignitaries were in attendance of the night's events, including Mayor of Central Shelton "Mac" Watts, Ron Erickson, Central Chamber President/CEO and Mike Fault, Central Community School System's Superintendent. "It is wonderful to see the support the community of Central has toward DLFCU. We truly feel welcomed and proud to be a part of this community. As a community chartered credit union, we are committed to Central and becoming a trusted financial partner to all who reside in this prosperous community," added Deede Sanford, Branch Manager for DLFCU's Central location.
DLFCU's Central location is located at 10513 Sullivan Road, Central, LA. Membership is open to all residents in Baton Rouge and its surrounding areas. The hours of operation are 7:30am – 7:30pm, Monday through Friday and 9:00am – 5:00pm on Saturdays.