School
CPS 100th Day Celebration
By
|
Every year in celebration of the 100th day of school, students in K4-6th grades attempt to collect 100 cans of food per class to be donated to families throughout our area. The class that collects the most cans is awarded a pizza party; this year's winning class was Mrs. Jan Raney's 6th graders.
A total of 1,751 cans of food were collected this year. Thank you to all the students and parents who made this outstanding collection possible. Three-fourths of the cans (over 1,000 lbs!) was delivered to the Zachary Food Bank; the other items were delivered to Fellowship Church whose youth/college group participate in an outreach
ministry to the homeless and needy.
In discussing with the students that there would be only one winning class, Kindergarten teacher Mrs. Debbie Lacy was touched by some of their comments: "There really shouldn't be a winner. We are all winners for giving," and "This isn't about winning. This is about helping people in need." How wonderful it is to have children understand the importance of cheerful giving!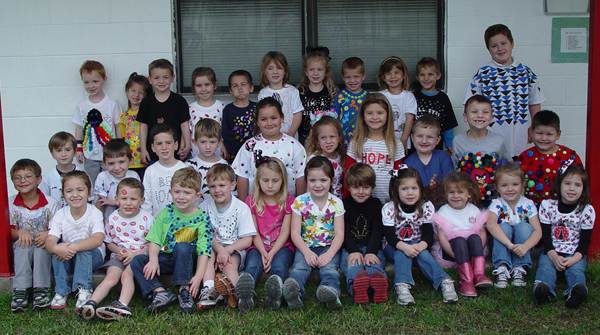 • Lower elementary students celebrated 100th day by wearing t-shirts decorated with 100 items. Throughout the day, these students practiced counting to 100 using different items and activities.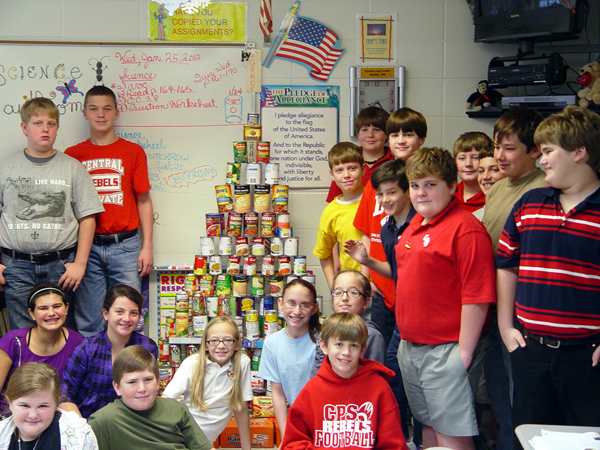 • Students in Mrs. Jan Raney's 6th grade class show off their tower of cans collected for the annual 100th day food drive. These students will receive a pizza party later this month for collecting the most cans.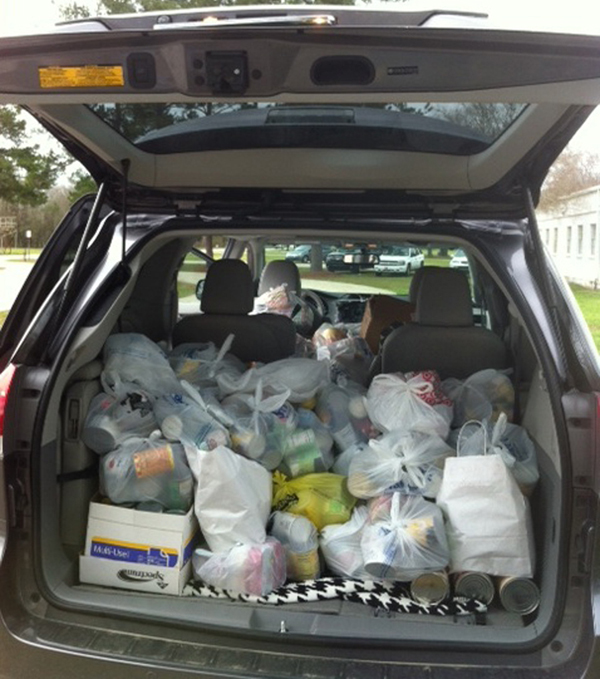 • The 1,751 cans of food collected by the elementary students for 100th day were distributed to the Zachary Food Bank and to Fellowship Church.