School
CHS Honors Top Readers
By
|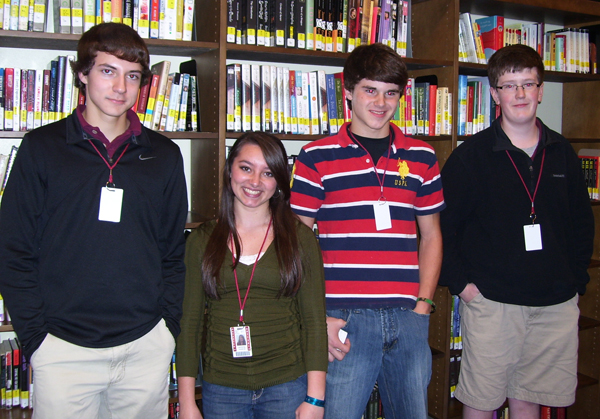 MILLIONAIRE READERS:
Payton Mangham; Crystal Rankin; Matt Terrio; Andrew Crayden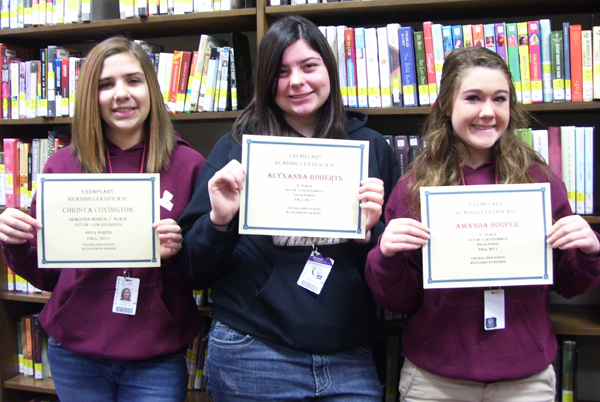 TOP POINT EARNERS:
1st place Christa Covington; 2nd place Alyxanna Roberts; 3rd place Amanda Hooper
Submitted by Mrs. Bordelon
Central High School recently honored 59 Accelerated Reader winners from the first semester. Four students became "Millionaire Readers," which means they read a million words a year for two consecutive years. Crystal Rankin had the distinction of doing this for three consecutive years! 16 x 20" posters of Millionaire Readers hang in the school library. The top three point earners received school checks, and everyone received a prize of some kind, including flash drives, gift cards, shirts, hats, etc.