Business
WAFB to Feature Gafford Builders
By
|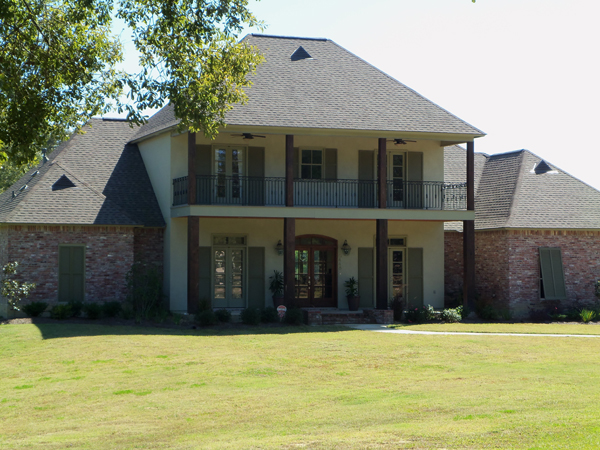 Paid Business Spotlight by Mia Freneaux
Dream Smart: Homebuyer Edition, a nation-wide, regionally broadcasted show featuring premier builders, will showcase the work of Gafford Builders this Saturday, February 18th, at 11:00 a.m. on WAFB-CBS, Channel 9. Gafford Builders, owned by Central resident Dwayne Gafford, was selected because of the company's success. The show will air an interview with Dwayne and several of his subcontractors, and give examples of his workmanship, including a tour of one of his houses.
Dwayne, who has been building since the 1980's, is one of the premier builders working in Village Lakes and Burlington Lakes Subdivisions, and took part in the Lady of the Lake Children's Mansion fundraiser last year. After attending LSU, Dwayne built his first house by himself at the age of 21. Drawing on experience he received working for his father's Industrial Insulation company, and later with his own carpentry and framing business, Dwayne then went into the construction business full time. "We are a true Design/Build company, meaning I personally design to my clientele's specifications, then construct it from the ground up," Dwayne explains. "We are also a certified Energy Star Builder."
State licensed in both Commercial and Residential Construction and a member of the Capital Region Builders Association, Dwayne is also on the board for the BRCC Construction Management Program. Committed to shopping Central first, Dwayne purchases materials locally from Pat's Home Center and uses local businesses whenever possible. "I look for experience and attention to detail in a subcontractor. I have to be able to trust their work. I've been working with companies like Central Heating and Air, Cajun Plumbing, and Malane Landry of Signature Floors for years." At present constructing 7 residences, Dwayne says his company experienced one of their best years ever last year. He attributes this to his commitment to "Integrity First, Quality Throughout."
Dwayne is also committed to making the process pleasant for his clients. "It can be overwhelming with all the decisions involved. It's the biggest investment of someone's life. My goal is to make it fun and simple for my clients. I pride myself on bringing in a project on time and on budget."
For Dwayne and his wife Dana, a realtor with Fruge Realty, it is more than a business. They will not build what they are not proud to put their name on. Attention to every detail; including aspects that their clients may never know are there, is Gafford Builders' guiding principal. "To me, I sleep at night because I know it's done right," Dwayne affirms, "I build for all my clientele exactly the same as if it were my own house." Gafford Builders, Inc. 261-6185, gaffordbuilders.com.