Health
Healthy Recipe: Cowboy Caviar
By
|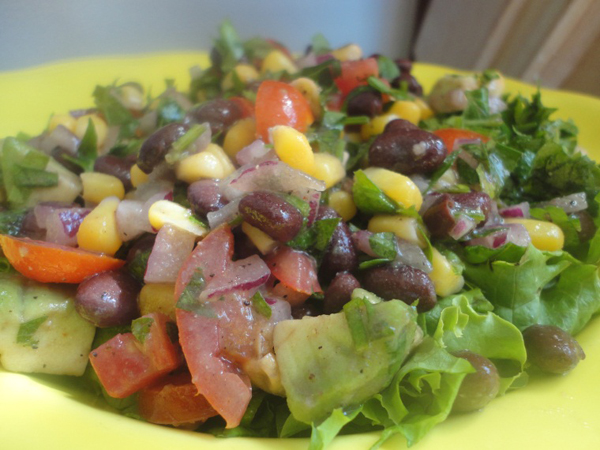 1 medium avocado
½ cup grape tomatoes
1 cup frozen corn
1 15 oz. can reduced sodium black beans, drained and rinsed
½ red onion, chopped
2 Tbsp Extra Virgin Olive Oil
3 Tbsp Lime Juice
1 Tbsp Red Wine Vinegar
¼ tsp ground black pepper
Rushing to put dinner on the table? Try this easy make-ahead meal that can be served as a taco filling, salad topping, or even a dip for Tortilla chips.
Prepare ingredients by slicing grape tomatoes, pitting and chopping avocado and mixing with drained, rinsed beans, corn and chopped red onion. Once evenly combined, add olive oil, red wine vinegar, lime juice and black pepper and stir to combine.
This mixture can be stored in the refrigerator up to 3 days and makes for a great go-to meal that you will enjoy time and time again!