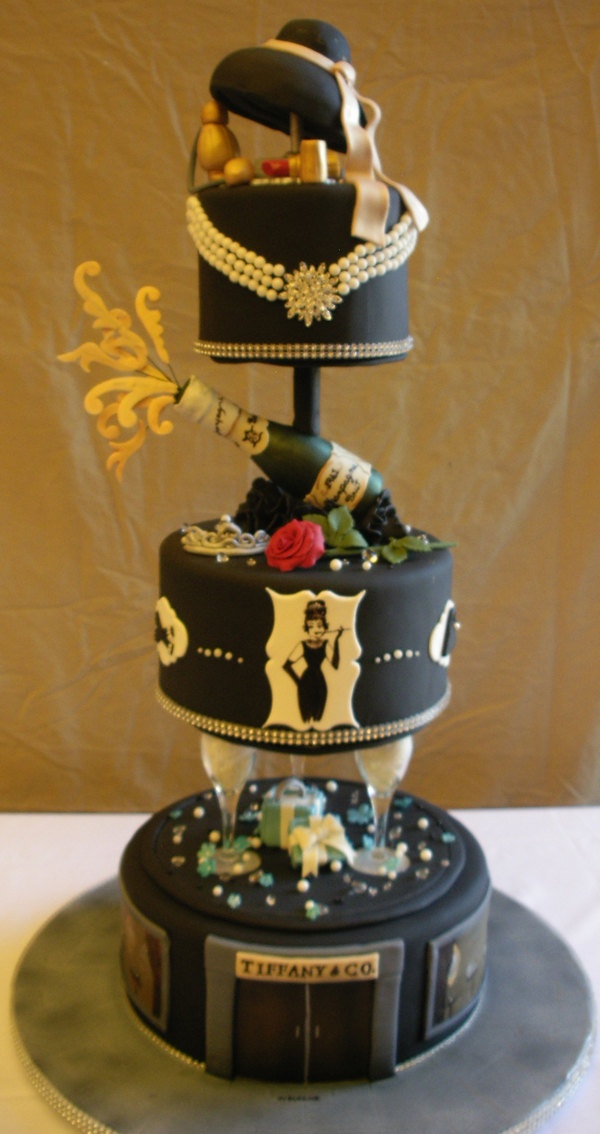 Stephanie and Karl Will of Sweet Impressions Bakery and Cafe won 1st place and Quotation Favorite (2 Top awards) in the Quota Club International of Baton Rouge Annual Fundraiser, Frocks & Frolics. Sweet Impressions participated in the Cake Challenge, with the theme Brunch at Tiffany's
The 1st place award was judged by culinary experts and the quotation was judged by the Quota Club members. The competitors consisted of bakeries from Central, Baton Rouge, Denham Springs, Gonzales, and Natchez, Miss. The cakes were judged on relatablity to theme, cake technique, design elements and taste.
Our cake was a Champagne cake with lemon curd-cream cheese filling coming to 36 inches tall and served 100 large slices. The champagne bottle was made of colored white chocolate and the diamonds and pearls were made of sugar. Cakes were covered in buttercream icing then fondant to give the cake a smooth texture. After the competition, the cakes were sliced and sold for $5 a slice to raise money for the Quota club.